The Inscrutable Process For Dressing FLOTUS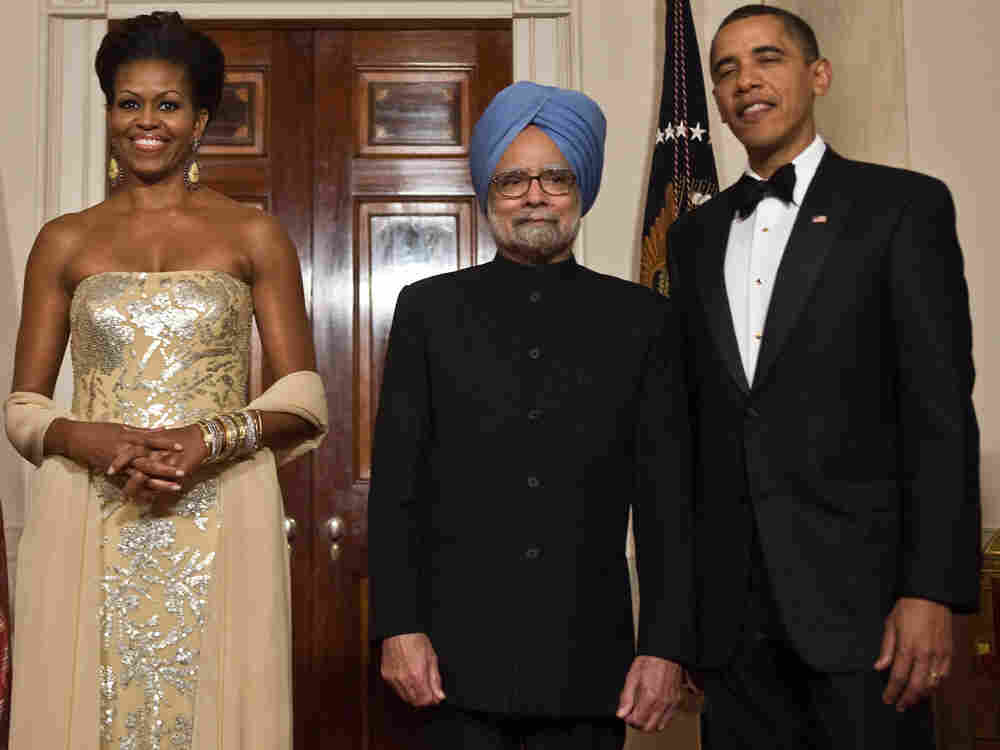 Nicholas Kamm/AFP/Getty Images
Solicitor General Elena Kagan is on the start-side of what will surely be a thorough vetting process on her track to the Supreme Court. Apparently, the First Lady's got a thorough vetting process of her own, for fashion designers who hope she'll don their creations. Per Rebecca Dana at the Daily Beast,
A sleek bureaucracy separates designers from the first lady herself, filtering look-books, sketches and impassioned letters to her office and relaying, in return, only a personal check when an item is accepted for inclusion in her wardrobe.
Mrs. Obama's gatekeeper is, as ever, "Chicago-based, Israeli-born boutique owner Ikram Goldman, a towering, mysterious figure with slicked-back hair and a laser-sharp eye for couture." But the process itself is a mystery -- remember the beautiful gold, strapless gown Mrs. Obama wore to the first White House State Dinner, pictured above? Designer Naeem Khan had no idea she'd be in it.
"I was just getting ready for the night and watching television when I saw her walk out," he says. "I will never forget that moment for as long as I live. It was the most exhilarating feeling. It was a top-of-the-world feeling. Your first lady wearing your dress."
However inscrutable the process is, it's working -- or should I say, whatever the look the process chooses, she works it.