October 28th Show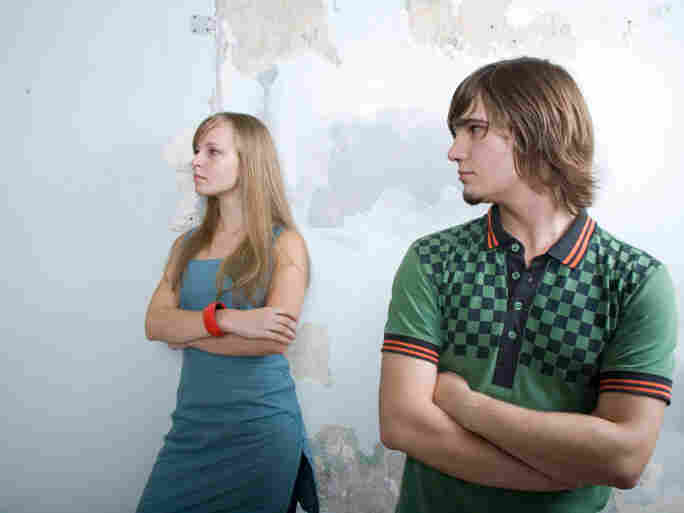 Rebuilding Haiti
Nine months after the catastrophic earthquake that leveled much of Port au Prince, hundreds of thousands of Haitians remain homeless, living in tent cities while rubble litters many neighborhoods. On top of the physical damage, the country is now grappling with the first cholera outbreak in decades. While some aid groups continue to provide immediate assistance — food, water and shelter — many others are focused on long-term goals: rebuilding infrastructure and systems, supporting local farmers and meeting the demand for Haitian medical and mental health professionals. Host Neal Conan speaks to representatives from three organizations who are working to 'build back better.'
Promoting An Apology
The voicemail Ginni Thomas left for Anita Hill ran just over one minute, and asked Hill to apologize for accusing her husband — then Supreme Court nominee Clarence Thomas — of sexual harassment in 1991.  The phone call left many wondering why Thomas would push for an apology now, and why she did it in a voicemail message.  Amy Dickinson knows well the art and diplomacy of asking for a "mea culpa." She writes the syndicated column "Ask Amy" for The Chicago Tribune. Today, host Neal Conan asks Amy about the art of the long overdue apology.
"All Facts Considered"
Do you know why ice forms on the top of a pond? Or that "red" hair isn't really red? Kee Malesky does. The venerable NPR librarian has been dubbed "the source of all human knowledge" and she is sharing her fact-finding prowess with the world in a new book, All Facts Considered: The Essential Library of Inessential Knowledge. Host Neal Conan speaks with Malesky about the painstaking business of searching for facts, and why we find them so valuable.
Mini-Junkie
The midterm elections are mere days away and political editor Ken Rudin is back for another mini-installment of the Political Junkie. Republicans hope Representative Mark Kirk can outlast Democrat Alexi Giannoulias in the race for President Barack Obama's former Senate seat in Illinois. Ken Rudin tracks the latest ups and downs in Illinois and other states on his Political Scorecard.
The Debate Over Church and State
Many argue that the first amendment to the U.S. Constitution clearly declares the separation of church and state. But Senate hopeful Christine O'Donnell, a Republican, alluded in a recent debate to the fact that nowhere in the Constitution does that phrase actually appear. Syndicated columnist Clarence Page argues in a recent opinion piece that O'Donnell was right — but that "the First Amendment could hardly be more clear in its aim to keep churches and government separate." Page talks about his column and what he calls the ironic constitutional contradictions in this election.