Salt and Art — Not A Good Mix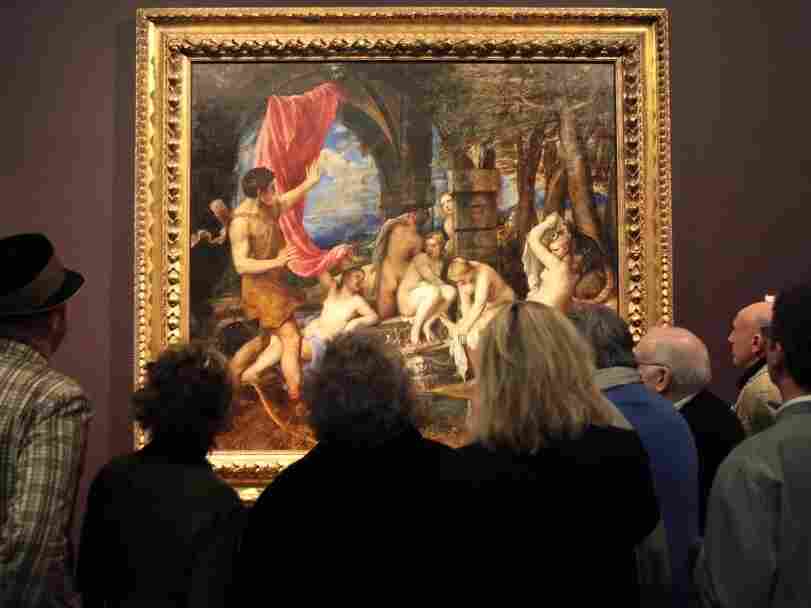 Leon Neal/AFP/Getty Images
When you think about sixteenth century Venetian painter, Titian, you think of the color red -- maybe you've even described a particularly fiery headed friend as having hair of "Titian red."  That red is made by vermilion-- which is not just a color but a toxic mercury compound.  The National Gallery in London has a permanent collection with works by Titian, Cézanne, Michelangelo and Monet.  This past week's heavy snow has meant a lot of tourists tracking salt and snow through the galleries -- which has posed a serious problem.  From The Daily Telegraph:
The problem occurs when high levels of sodium or calcium chloride – found in de-icing mixtures such as road grit and salt – are brought into a gallery on the soles of visitors shoes.

Works most at risk are those containing the traditional red pigment vermilion, commonly used in the nation's old master pictures.

Dr Ashok Roy, director of science at the National Gallery, said:"We really started to notice a problem at the end of last winter but it's only after facing similar challenges with the snow this year that the issue became particularly acute."
We'd describe this in our morning meeting as "darn interesting," but since the problem causes blackening of the old masters' colors... it also seems darn sad.  If you're in London, wipe your feet!