January 17th Show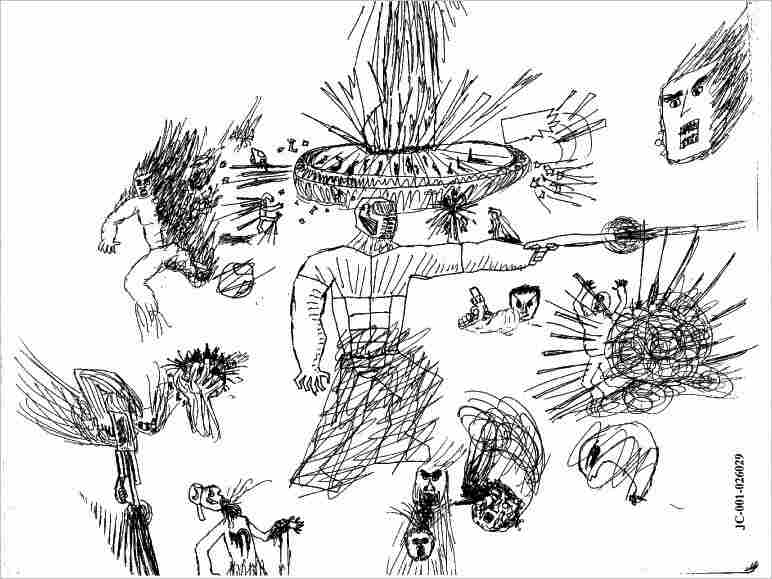 Jefferson County Sherriff/AP Photo
What If It's Your Child?
Within moments of the shootings in Tucson, citizens, commentators and politicians publicly debated the motives of alleged shooter Jared Lee Loughner. Was he mentally ill? Was it poor parenting? Neal Conan speaks with Jeannette Halton-Tiggs, whose own son suffered from severe mental illness and murdered a police officer. She writes in her op-ed "Mother of a Monster'" on The Daily Beast that she knew for years her son would commit some violent crime but no one, especially once her son turned 18, heeded her advice. We'll also hear from Dave Cullen, author of Columbine, about the rush to judge parents of the perpetrators in times of tragedy.
"I Have A Dream" Speech
Today we celebrate the birthday of Martin Luther King Jr. As millions of Americans honor his legacy today with a national day of service, we take a moment to reflect on his legacy, in his own words.  Host Neal Conan revisits King's celebrated "I Have a Dream" speech, delivered on August 28, 1963, on the steps of the Lincoln Memorial.
Andrew Johnson: Worst President Ever?
History has not looked kindly upon Andrew Johnson, the accidental president who is often cited among America's worst leaders. Like President Abraham Lincoln before him, Johnson overcame abject poverty and a lack of education to rise to astounding political heights.  Lincoln's assassination thrust Johnson into office just as the nation was struggling to reconcile its future at the end of the civil war.  But the new president's crusade to ensure that America remained a country of and for whites alone altered the the course of race relations for generations. Pulitzer prize-winning historian Annette Gordon-Reed talks with Neal Conan about her new biography of Andrew Johnson, and how his presidency marked a missed opportunity to resolve the racial inequities that still plague the US today.
Arab States On the Brink
News of violence and political unrest has been pouring in from the Arab world over the past few weeks. The Christian-Muslim divide continues to grow in Egypt, Sudan is on the brink of splitting in two, and most recently, anti-government protests rocked Tunisia. New York Times foreign correspondent Anthony Shadid wrote about the crumbling of "the Arab status quo" on Saturday, and talks to Neal Conan about the violence in Lebanon and Tunisia and the regime changes looming in the Middle East.