May 25th Show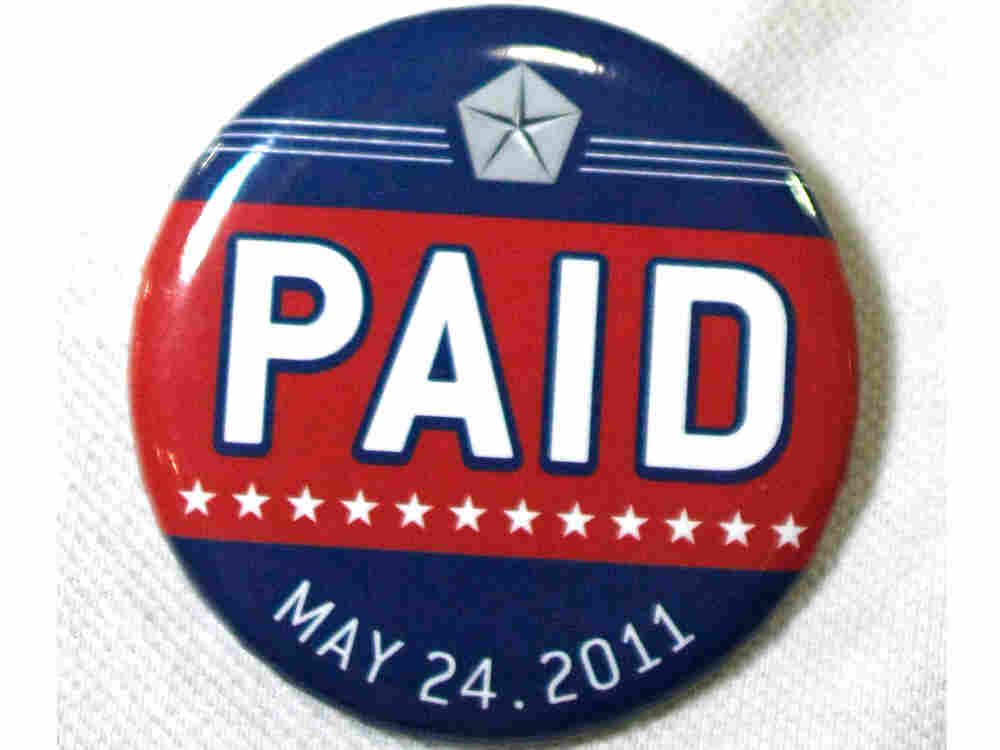 The Political Junkie
Democrat Kathy Hochul pulled off an upset win last night in New York's 26th Congressional district, a seat that's been in Republican hands for decades. Hochul linked her opponent, Republican Jane Corwin, to the GOP plan to overhaul Medicare and the last weeks of the campaign became a referendum on that controversial proposal. Adding to the drama, businessman Jack Davis ran a third-party campaign on the Tea Party mantle. He took nearly ten percent of the vote. Host Neal Conan and political junkie Ken Rudin talk with Phil Fairbanks who covered the race for the Buffalo News. Ken and Neal will also recap the week in politics from Mitch Daniels' decision not to run for president to a testy Capitol Hill hearing where Congressman Patrick McHenry accused Elizabeth Warren of lying.
Detained In Libya
GlobalPost correspondent James Foley and Clare Gillis, a freelance reporter for USA Today and The Atlantic, returned to the U.S. over the weekend after being held captive in Libya for 44 days. The two were captured by Libyan forces on April 5, along with Spanish photographer Manu Brabo. Another journalist, photographer Anton Hammerl, was shot by Libyan troops during the firefight that preceded their capture and was left to die in the desert. Foley and Gillis shared a prison cell for much of their detainment and join host Neal Conan to talk about their experience and the days since their release.
Auto Bailout-Was It Worth It?
Chrysler repaid $7.6 billion dollars in loans, with interest, to the United States and Canadian governments yesterday. Car sales are up and the company, like fellow bailout recipient GM, is profitable again. President Obama called it "a significant milestone for the turnaround of Chrysler," and many argue it's proof that the government bailout of the auto industry was worth the cost. Critics complain that much of the government's initial investment was lost, and that taxpayer money should not be used to invest in private industry. Neal Conan talks with Micki Maynard, senior editor with Changing Gears and other guests about whether the auto bailout was worth the effort.
Homophobia In Pro Sports
In the past week, Phoenix Suns president Rick Welts, former Villanova basketball star Will Sheridan, and ESPN sports radio host Jared Max all announced they were gay. Outsports editor Cyd Zeigler told the New York Daily News, "What 1947 was to black people in sports, 2011 will be to gay people in sports." Still, the locker room and sports arena can be a difficult place for gays and lesbians. NBA stars Kobe Bryant and Joakim Noah were both fined recently for using gay slurs. Both athletes later apologized and insisted they weren't homophobic. Neal Conan talks with New York Daily News sports writer Michael O'Keefe about his column titled, "Sports Appear Finally Ready to Welcome Gay Athletes in the Locker Rooms."