June 8th: What's On Today's Show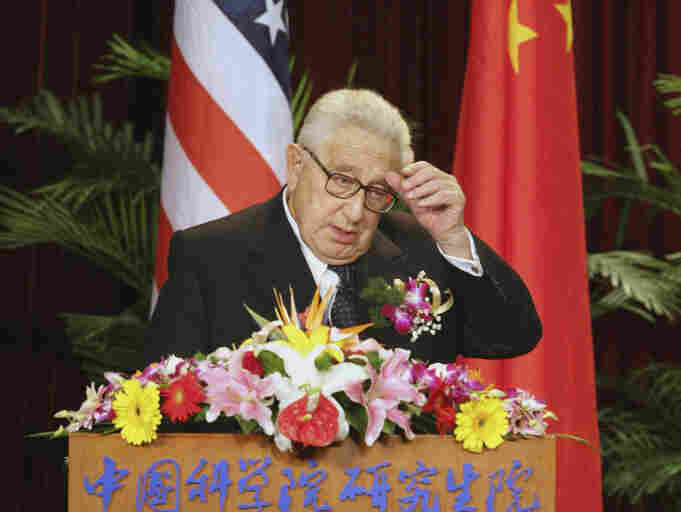 Getty Images/Getty Images
The Political Junkie
New York Representative Anthony Weiner (D) says he won't resign his congressional seat after he admitted to having sexually explicit conversations with, and sending lewd photos to, several women online. Top Democrats in the House requested an investigation, and Republican leaders are calling for him to resign. In this Political Junkie segment, Ken Rudin and Neal Conan will talk to campaign consultants Vin Weber and Anna Greenberg about advising candidates: How do you tell a political candidate what they can — and can't — do in their personal lives? The two will also recap the week in politics, from Mitt Romney's decision to enter the GOP field, to Sarah Palin's history lessons, to a leading moderate Democrat's retirement from the House.
Touring Yemen
Clashes and protests continue in Yemen, as the nation continues in a state of uncertainty. After months of unrest, the future of the country is even more shaky now that President Ali Abdullah Saleh is undergoing treatment in Saudi Arabia. Saleh was wounded in a rocket attack on his compound in Sanaa last Friday. On a trip to Yemen two months ago, Patrick Symmes, a contributing editor for Outside Magazine, experienced a very different country. He arrived on March 1, using one of the last press visas granted, to report a travel piece for the magazine. With the scent of revolution in the air, Symmes experienced the culture, the food, the dolphins and white sand dunes, along with police barricades and searches, leaving just five days before the Arab Spring touched down in Yemen. Symmes joins host Neal Conan to talk about tourism and civil unrest in Yemen.
Kissinger On China
Forty years after reopening U.S.-China relations, former Secretary of State Henry Kissinger has returned to this crucial relationship in his new book, On China. Kissinger's goal is "to explain the conceptual way the Chinese think about problems of war and peace and international order." China will be a major force in world affairs, Kissinger says, and the risk of getting that relationship wrong is extremely high. Host Neal Conan and NPR analyst Ted Koppel speaks with Henry Kissinger about the perils and promise of the American relationship with China.