November 1st: What's On Today's Show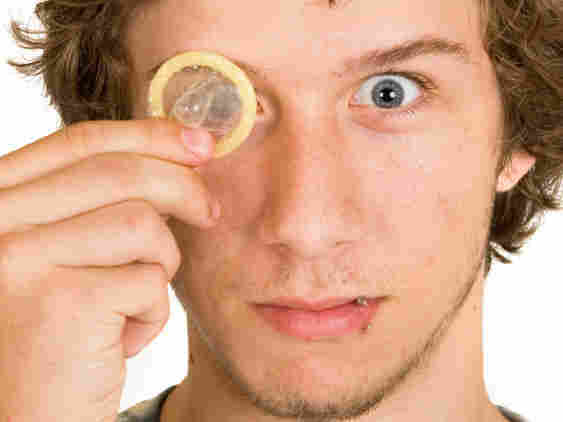 What Schools Teach About Sex
Talking with kids about sex is fraught with challenges — for parents, of course, and for the thousands of teachers asked to teach sex education every school year. The New York City public schools recently sparked controversy with a new sex education curriculum that some critics complain is too explicit. New York, and many other school districts, rely on curricula designed by outside experts and then adapt those packages for any of a wide range of programs, from those that focus on abstinence to those that teach young people how to use condoms and explore sexual identity. Host Neal Conan and guests talk about what's actually taught in sex education courses, and who decides what's included, and what's left out?
Signs Of Change In Myanmar
After decades of sometimes brutal military rule, there have been recent signs of change in Myanmar, the country formerly known as Burma. Nobel Laureate opposition leader Aung San Suu Kyi — under house arrest for nearly two decades — is now free, along with hundreds of other political prisoners. A new civilian government is in power, though it's hand-picked by the generals. The government of Myanmar has embarked on what appears to be a series of confidence building measures that have gotten the attention of the west and the domestic opposition. Host Neal Conan discusses these changes with a longtime NPR journalist who's just back from one of his many trips to Myanmar. Foreign journalists aren't welcome there, so to protect his ability to report we will not identify him by name.
Just A Matter Of Time
Weeks before a coroner's report confirmed that musician Amy Winehouse drank herself to death, her mother told reporters that she long felt it was "only a matter of time." Winehouse abused alcohol and drugs for years, and her death raises questions about how and when to intervene in the life of a loved one who seems to be spiraling out of control. While rehab may be one answer, getting another adult to accept help can be challenging, at best. Host Neal Conan talks with Dr. Terry Schneekloth of the Mayo Clinic and author David Sheff about the difficult choices many people face when they fear, it's just a matter of time.
In Defense Of Back Room Deals
The Deficit reduction committee has less than a month to come up with a plan to reduce the federal deficit by $1.5 trillion. The "super committee" has been working for months to meet the deadline and avoid automatic spending cuts, but most of their work is done behind closed doors and little is known about the progress. Critics have called for more transparency, saying the private deliberations are undemocratic. In a recent piece in the New York Times, Jordan Tama argues in defense of a back room deal. He points to many examples throughout history when secrecy lead to success, and public forums resulted in more partisanship. Host Neal Conan talks with Tama, an assistant professor of international relations at American University, about his defense of back-room deals and how private meetings can pay off.