For Love of a Sinkhole
Q: How many paleoecologists does it take to excavate a sinkhole, find seven previously undescribed bird species and reintroduce native plant species to a place they haven't grown in for a thousand years?
A: Depends on the paleoecologists.
Fact is, some aren't mortal. In particular, keep an eye out for the pair shown below. They were recently featured in an NPR radio report that mistakenly assumed they were human, based on their oh! so convincing paleoecologist clothing.
Closer scrutiny has determined it simply isn't possible for this couple to do as much as they do in as many places as they do it and not be in league with He Who Cannot Be Named. Consequently, approach with extreme caution should the pair be spotted one fine Sunday morning within the nether reaches of Kauai's Makauwahi Cave.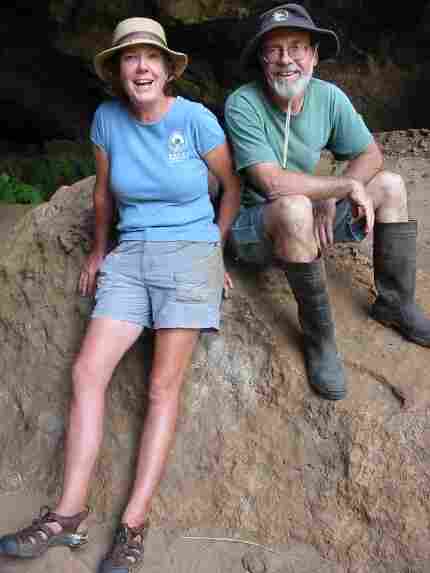 We'll post more photos shortly plus details as we gather them. Until then, be very afraid.