Zac Brown Band Tops Album Chart, Maroon Five Album Three Stumbles In At No. 2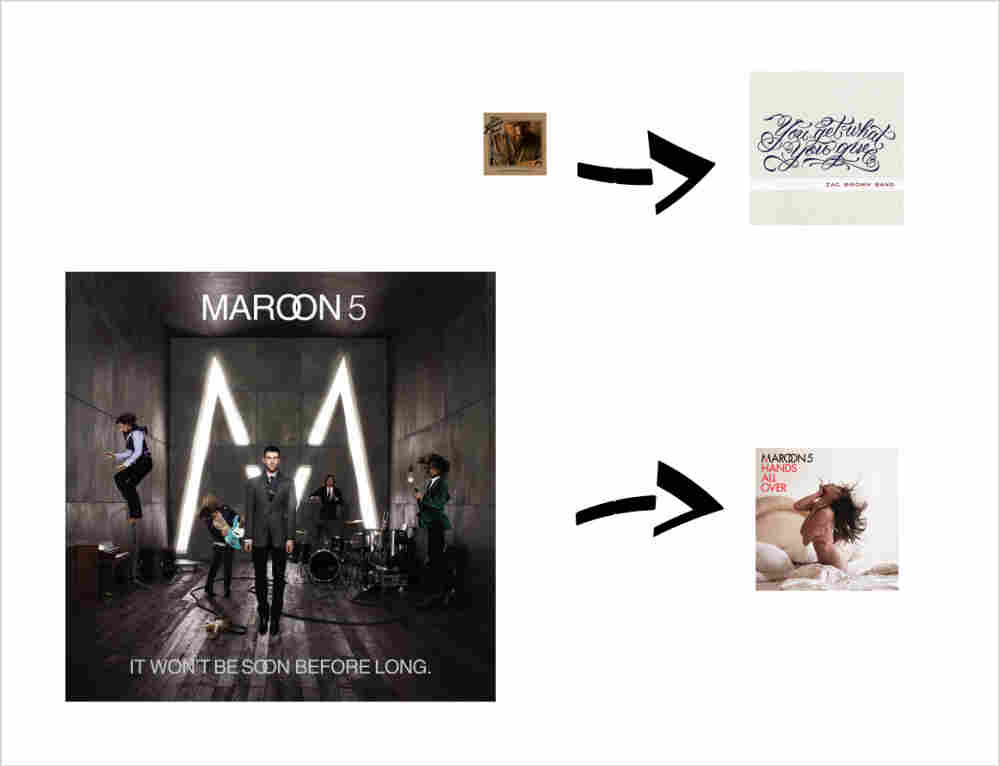 It wasn't the worst sales week in history, but -- with a couple of exceptions -- last week continued the lackluster reality the industry has faced in 2010.
One of the week's few bright spots was at the top of the heap: Zac Brown Band, whose third studio album You Get What You Give sold 153,000 copies in its first week of release to land at the top of the Billboard 200 (all sales figures from Nielsen SoundScan).
Previously, the band's biggest week was the debut of The Foundation, which sold 62,000 last December. You Get What You Give is the first country album to hit number one since Lady Antebellum's Need You Now finished its run at the top in April.
Going in the opposite direction with its third album is the Los Angeles pop quintet Maroon 5, whose Hands All Over sold 142,000. Not too far behind Zac Brown and co., but just about a third of the total for its own second album, It Won't Be Soon Before Long, which debuted at number one in 2007.
Other debuts in the top ten: Selena Gomez & the Scene's A Year Without Rain (number four, with 66,000 sold) barely snuck by Santana's Guitar Heaven: The Greatest Guitar Classics Of All Time; Wake Up! from John Legend and the Roots, at number eight (63,000 sold); and Billy Currington, whose Enjoy Yourself lands at number nine.
Last week's number one, A Thousand Suns by Linkin Park, drops to number three. Trey Songz's Passion, Pain & Pleasure slips five spots to number seven. The final two spots in the top ten go to a pair of familiar faces: Eminem's Recovery spends the week at number six, and Justin Bieber's My World 2.0 manages to hold on at number 10. My World 2.0 has managed to spend every week since its release in April in the top 10.