In Other News: DMB, Gaga, Mixtapes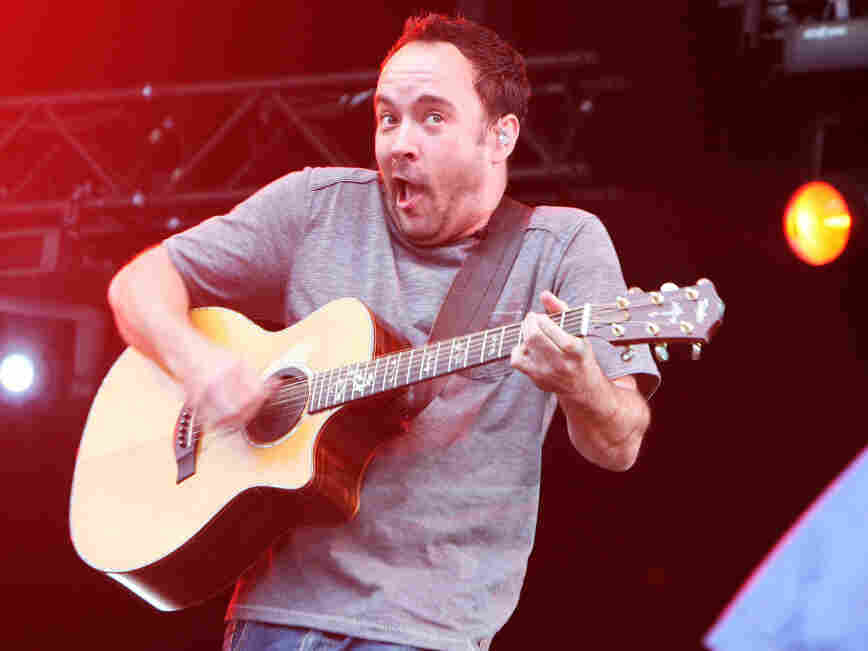 Fergus McDonald/Getty Images
- In Slate, Annie Lowrey pens a love letter to the dollars (500 million of 'em) the Dave Matthews Band has racked up on the jam-band circuit over the past decade, and even suggests that, like DMB, your band can follow in the Grateful Dead's gilded footsteps if you too play hundreds of shows per year, build a hugely loyal fan base, keep your stage show and expenses relatively minimal, and invent a time machine which will allow you to start your band in a completely different era. Easy as one-two-half a billion. [Apologies for the sarcasm, but here's a note for writers of stories about "how to make money in the music industry": There are many ways to make money in the music industry, and still, many bands fail. Show me how a band that isn't one of ROCK TOURING'S MASSIVE SUCCESS STORIES manages to make a living, and then we'll talk.]
- Did you hear that there's going to be a new Lady Gaga album, called Born This Way, out in May, and that her announcement of the release date was accompanied by a photo in which the singer wears only a denim jacket with the album title stenciled on the back? No? Bummer. I'm sure this is the last we'll hear of it.
- The critics of The New York Times take a wide view on a couple of 2010's biggest stories: Jon Pareles wonders whether the simple, catchy singles that dominated the pop charts last year signify a dumbing down of musical taste, while Jon Caramanica takes a magnifying glass to the "intangibles at play" in "the social climate" that elevated Kanye West's My Beautiful Dark Twisted Fantasy from consensus album of the year. Caramanica says it's only the third best, for the record.
- Speaking of West, the Los Angeles Times' Nate Jackson has a nice interview with Andrew Dawson, who has engineered each of the rapper's albums, including MBDTF.
- Some of the time, trying to filter the hype out of Britain's music press can be like fishing cotton balls from honey. They're excitable over there. Guardian music critic Alex Petridis talks to a few of the most excitable: a crew of night-time DJs for the BBC's Radio 1 who are spending the week spinning songs during daytime hours in order to "affirm Radio 1's commitment to new music."
- In an engaging interview in The Observer, Mike Skinner -- the producer and rapper behind The Streets -- revisits the failures and successes of his career, and tells Caspar Llewellyn Smith why his forthcoming album, Computers and Blues, will be his last.
- The waning days of 2010 and the opening of the new year saw a flurry of new mixtapes hit the Internet. Here's a roundup:
jj - kills
Sleepy Swedes sing words by Kanye and Robyn over beats by Dr. Dre, Dr. Luke, M.I.A. and more. It's like a Girl Talk album set to whisper-volume and broadcast from inside a pillow.
M.I.A. - Vicki Leekx
2010's biggest critical punching bag punched back in a mixtape that features new material mixed with re-purposed songs from her album MAYA, only with more hooks and less chainsaw sound effects. Critics like it!
Curren$y - Return to the Winners Circle
New Year's Day-released sequel to the rapper's 2008 tape Welcome to the Winner's Circle.
Rick Ross - Ashes to Ashes
Christmas release from the Miami rapper features collaborations with Ne-Yo, T.I. and Ludacris.