'Born This Way' And The End Of The Album As We Knew It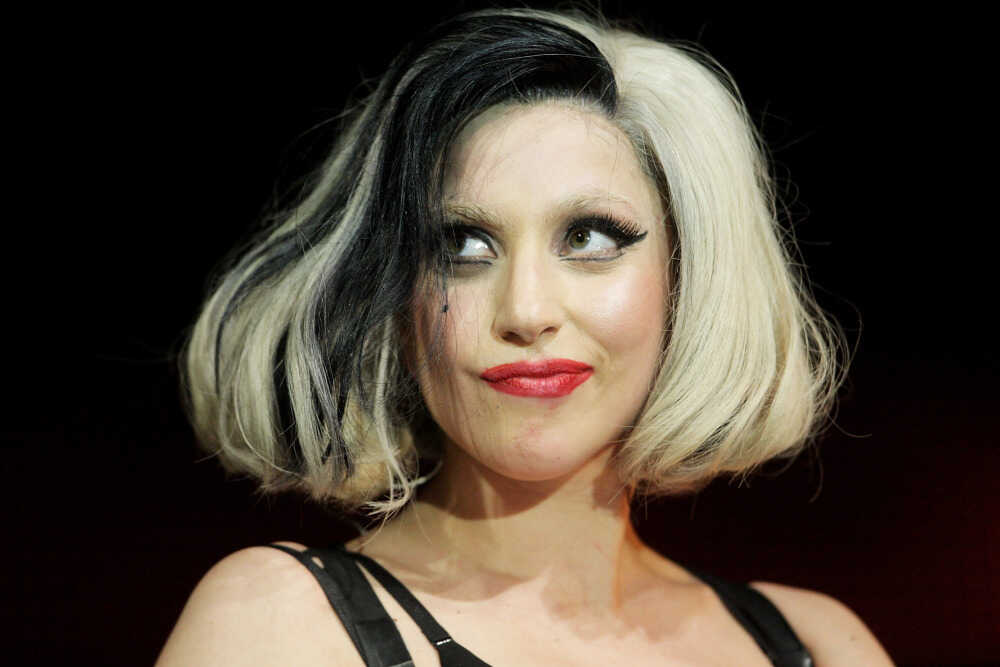 Here are some things we know about the albums Lady Gaga sold last week: According to Nielsen SoundScan, Born This Way sold 1,108,000 copies last week. That makes it the fastest selling album since 2005. It set a single week record for most digital sales by an album. Of the 662,000 digital copies sold, an estimated 440,000 were purchased for 99 cents from Amazon.com. Just for perspective, that means a larger number of people bought Born This Way for 99 cents from Amazon last week than have bought any album at all, in all formats combined, in any single week all year long. The buzz around this album was so deafening that Billboard Magazine, which publishes the pop charts, put out an editor's note last week saying that the heavily discounted downloads would in fact count toward total sales.
So it was a big week for Gaga, one that managed to fold a little bit of controversy and a lot of hype into a huge amount of preparation from the industry, to astonishing effect. A little like the performer herself.
The last time we wrote a story like this, when Taylor Swift's Speak Now topped a million in sales in a single week back in November, Gaga's moment was already in the offing. She and her team have been building anticipation for the release of Born This Way for almost a year: last June, she told media that she had finished the album. In September, she announced its title. In April, we got a glimpse of the cover art. Starting in February, four singles from Born This Way -- the title track, "Judas," "Edge of Glory" and "Hair" — began to trickle out, leading up to the release of the album last Monday.
So the plan worked, and congratulations are in order: for Gaga, for her co-songwriters and producers, for the scores of industry executives and worker bees who used all of their muscle to make sure an album release can still be a major event. There was actually something riding on it. As Billboard points out, Born This Way is Gaga's first number one album. Her debut, The Fame, peaked at number two, and didn't even show up on the chart until November 15, 2008, three months after it was originally released. But it hasn't fallen out of the top 100 since.
Which makes the runaway success of Born This Way a little less surprising. As Chris Molanphy pointed out in the Village Voice's Sound of the City blog, albums that have blockbuster opening weeks are often follow-ups to albums that set a more lasting cultural standard. People prefer to pay money for, and attention to, things they already know they like. We see this everywhere. Austin Powers: International Man of Mystery becomes a hit on home video, a sequel is rushed into theaters, which does more box office in a weekend than the original did in its entire theatrical run. It works for prestige too, not just commerce. Russell Crowe wins the Academy Award for Gladiator a year after getting snubbed for The Insider. And media: a novel like The Kite Runner bubbles up through book clubs to become a surprise best-seller, so the follow-up gets reams of press, even if it's maybe not so great.
But there's a practical benefit to the million-in-sales designation, beside the fact that it's a trophy Gaga and her team clearly coveted. It allows them to perpetuate a conceptual narrative that casts the singer and her fans as a band of misfits who will rally round each other in the midst of a crumbling industry. A million plus in sales? What more proof could you need that Gaga's bond with her Little Monsters is special enough to lift an album above the rubble? (Note that Gaga told The Wall Street Journal that she thought 99 cents was a fair price for a digital version of an album. She could have many reasons for saying that, but the desire not to alienate 440,000 fans is probably high on the list.)
This may be true on some level, but the machine that carried Born This Way to the number one spot seems less a holdover from an earlier era than a new paradigm, one in which the album is merely part of a huge campaign to promote an artist (something Ann Powers talked about on Morning Edition on Monday). Gaga's fans were given the option to essentially download the album for free, with the hope that a feeling of goodwill would carry over into future investment (in Gaga, Inc. or Amazon or both). Where the old one-album-for-$9.99 model might create a base of customers, Gaga's Little Monsters are on board for something more like a subscription model. They may not pay full price for the album, but they'll buy a t-shirt, or a concert ticket, and not out of a sense of guilt or obligation.
The contrast is put into relief by the continued success of the album that Born This Way displaced at the top of the chart. Adele's 21 (number two this week, with 126,000 copies sold) has behaved in the marketplace as a miniature version of the way records by huge stars used to: sustained dominance, to the tune of nine non-consecutive weeks at number one, making way for one-week stints from Lupe Fiasco, Chris Brown, Britney Spears and Foo Fighters. (It's been weeks since any of these four albums has graced the top 10.)
Of course, 21 has sold only a fraction of the albums that previous chart-dominators Mariah Carey, Eminem and even Taylor Swift have managed. So what Gaga's trying to do is to merge these two forms of success, to burn bright and long. To make herself into a permanent superstar, one who can manage a high level of success at all times, regardless of album release cycles or tour dates. She's called herself "a show without an intermission." If she can figure out a way to sell tickets, watch out.