Know Your Arts Advocates: Americans For The Arts' Robert Lynch
According to some estimates, there are as many as 40,000 lobbyists in Washington, D.C., but you don't even need all of your fingers to count how many work on behalf of artists and arts communities (record labels, broadcasting and other corporate interests in the entertainment industry aside). This weekend, a handful of those arts advocates convened in New York City as part of the annual conference for Association of Performing Arts Presenters. We spoke with representatives from the Future of Music Coalition the League of American Orchestras and APAP itself. Here's what some of the tiny number of people who lobby for arts in America have been up to: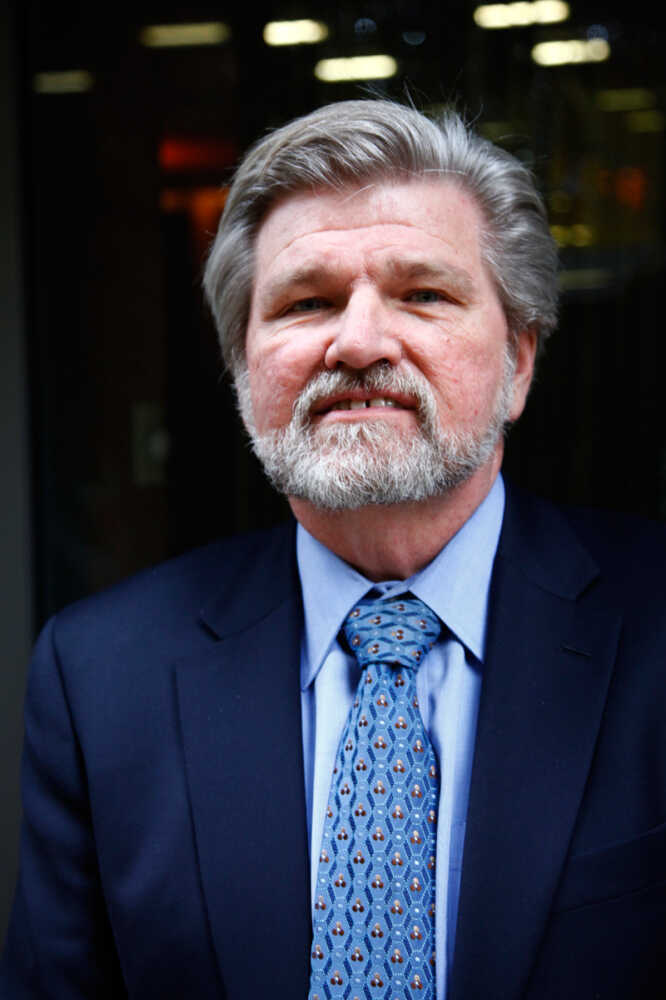 ROBERT LYNCH
Organization: Americans for the Arts, whose mission is "to serve, advance and lead the network of organizations and individuals who cultivate, promote, sustain and support the arts in America."
What he does: President and CEO, former registered lobbyist. "I've been with Americans for the Arts for 26 years. I came when it was the National Assembly of Local Arts Agencies in 1985 and ran that organization until we merged with the American Council for the Arts in 1987. In the last decade we've folded in four other organizations: The Arts and Business Council, The Business Committee for the Arts, the State Arts Advocacy League of America and the National Organization for Statewide Assemblies of Arts Agencies."
Policy Issues: Arts & culture funding, protecting our national heritage, national service for artists, arts education, lifelong learning, tax issues (charitable giving, tax fairness for artists and writers, and deductions for artists' donations of work), arts and cultural exchange, foreign guest artists' visas, health care.
Name an issue that you're working on which will have a significant impact on the musical community: Healthcare for artists, but also advancement of the arts as integral to healthcare and the healing process. "We wanted to find ways to reform healthcare so that artists and workers in the arts industries could find less expensive ways of getting coverage. But more and more we are partnering with organizations like the Society for the Arts in Healthcare, which focus on the benefits of the arts in healing. We co-sponsored a two-day seminar "Arts in Healing for Warriors" with the Society and Walter Reed [National Military Medical Center]. One music therapist talked about the use of music to heal brain dysfunctions — she was also the woman who helped in Congresswoman Gabrielle Gifford's recovery. Right now I don't have any specific legislation in front of me, but we've been asking Congress for more funding for research to look at increasing access to the arts for older Americans and those with Post Traumatic Stress Disorder.
Give us another example where you've hit some serious challenges: The arts in cultural exchange and diplomacy. "I think it is hugely valuable for America to be represented by its artists so that the rest of the world can get to know the best of America better. In terms of our federal government, they don't invest nearly enough in that, even though it has a proven track record going back to the days of Louis Armstrong, Paul Taylor and others traveling the world and being great cultural ambassadors [for the U.S. State Department starting in the 1950s]. The slightly good news is that as we advocate for money, there has been slightly more money over the years.