Local Groove Does Good: The Story Of Trip-Hop's Rise From Bristol
Sinuous and mysterious as a plume of drifting smoke, a new sort of groove wafted two decades ago from Bristol, a bohemian university town in the west of England. Though its prime movers — Massive Attack, Tricky and Portishead — all loathe the term, the word "trip-hop" has become synonymous with the style created by Bristol bands like Massive Attack and Smith & Mighty. The sensuous groove fulfilled a timeless human need for a bass-heavy sound to touch the secret recesses of the imagination and lure our dreamworld onto the dance floor. Trip-hop was tailor-made for the moment — and it happens every night — when a bopper wants to get tender. Or when domestic listeners seek to wander within themselves.
Not all local grooves take flight, but trip-hop most certainly did. Over the next two decades it was re-imagined as chill-out, downtempo, illbient and lounge music. Its subtle tendrils have woven into music round the world: Washington, D.C.'s Thievery Corporation, with their exotic cosmopolitan edge; drifty Brazilian sounds like Ceu, whose dulcet lilt earned her maximum market penetration (a Starbucks CD); London's Ninja Tunes' artists like Bonobo and Berlin's techno-tinged Sonar Kollektiv. As music writer Simon Reynolds notes, "People like Flying Lotus and Gonjasufi on the West Coast are doing trippy hip-hop. Though it's not quite the same thing, they probably are the inheritors of the spirit of Massive Attack, Tricky, Earthling and DJ Vadim."
To qualify as true trip-hop, music has to share the sense of opiated mystery of Tricky's tantalizing mumbles on the classic album, 20 years old last year, that launched trip-hop worldwide, Massive Attack's Blue Lines. Its magical "Unfinished Sympathy," cast a spell over the world's clubbers. Produced by Nellee Hooper (later of Soul II Soul and Bjork, among many others) the well-timed sound was just one manifestation of a movement taking place in Bristol at that time.
Scene initiators included Smith & Mighty and the DJ collective The Wild Bunch, from which came Massive Attack and Tricky. The Pop Group's volatile post-punk added another element to the scene, later splitting into the savage free explorations of Float Up C.P. and horn-happy Pigbag.
Bristol fed off its slave port for hundreds of years; now it's one of Britain's blackest cities, culturally and socially. It's long been home to a West Indian community, and shebeens and sound systems were a way of life for all music-loving Bristolian youth. Being a port, Bristol was always awash in hashish and other plant-based mind-benders like marijuana — not to mention more macrobiotically sound, locally-grown life-enhancers like scrumpy cider and hallucinogenic mushrooms (legal back then) grown in the surrounding countryside — that undoubtedly fuelled Bristol's music scene.
Much of this musical experimentation took place at a club called The Dug Out. As Hooper has said, "The Dug Out couldn't have had a better location, at the top of the hill from St Paul's — the heart of the black music scene — and just down the hill from Clifton and the trendy punk/art scene. It was just dangerous enough for trendies to feel edgy, music cool and edgy enough to confuse and enthuse the dreads ... perfect!"
Disclosure: I got a chance to explore Massive Attack's creative process first hand over a few years. What follows is a typically incestous Bristolian saga. The links between town and gown — the students and the locals — plus the charming city's many liberal artsy types, made for a scene with a hectic social, creative and romantic dynamic.
Blue Lines was born in an upstairs bedroom of the terraced West London home of Afro-Swedish hip-hop diva Neneh Cherry and her producer husband, singer Cameron McVey. Before her solo hits began with "Buffalo Stance," Neneh sang with Float Up C.P., and as her first husband was Bruce Smith (drummer for the Pop Group and The Slits, with whom Neneh also sang), Bristol was yet another home to her. The young Massive Attackers, Daddy G, 3-D, Mushroom and Tricky, became Cherry and McVey's protegés. They took over the small side bedroom, soon cluttered with reel-to-reels and tape machines, and a record deck on which they would earnestly sift through possible samples. A superb chef, my friend Neneh would be in the kitchen concocting feasts in between writing rhymes, with Massive Attack wandering in for cups of tea.
Years later, after the band had released Blue Lines and were preparing the album that became Protection, I visited Bristol to collaborate with them, eventually co-writing the track "Sly." Sample-based songwriting in those pre-digital days could be laborious. I bought a child's Casio keyboard to help fill the gaps, which came in handy for "Sly," but the process often involved someone getting on their bike and cycling down to the second-hand record shop to try and locate half-remembered grooves that might be just right to fulfill the elusive conception of a song.
Bring back the bike, because the tunes the Massives assembled by hand, between cups of tea, opened a poetic, evocative, emotional vein of music, which is still connecting hearts today.
Neneh Cherry on "Lately" by Massive Attack
from Blue Lines
by Massive Attack
Sonically, it's the ultimate trip-hop track, really beautiful. When they were working on it in our house in Mortimer Road, West London, I remember lying in bed hearing it floating round the house and the feeling of being a silent witness to something really great happening. It would send me off into a beautiful dream space sleep. What I love about trip-hop is the bottom end, the sexiness of the downbeat which also gives it a blues-y sort of melancholy. It's the English interpretation of hip-hop, bringing the bass and bottom end from reggae into it. Why Bristol? All the people I know from there are hardcore individuals. It breeds some eccentric thinkers.
Singer-songwriter NENEH CHERRY is an anchor of the Bristol scene. She sang with The Slits, Float Up C.P. and is now with the band CirKus. She is working on two new albums.
Ray Mighty on "Anyone" by Smith & Mighty
from DJ-Kicks
by Smith & Mighty
To hell with false modesty!
RAY MIGHTY is half of the production duo Smith & Mighty.
Rob Smith on "King Tubby Meets the Rockers Uptown" by Augustus Pablo
from King Tubbys Meets Rockers Uptown
by Augustus Pablo/King Tubby
To be very honest, we all hated the term 'trip-hop'! The phrase was coined, I believe, by a non-Bristolian journalist, Dom Phillips, who in my mind was very underqualified to be making any opinions about the scene at that time. I remember we played with Tricky at Hammersmith. During Tricky's set, he shouted, "Who likes trip-hop?" A few people in the audience shouted, "Yaee!" and he replied, "Well f--- off home then!"
Bristol artists were not afraid to mix and blend styles, thus coming up with fresh sounding tunes. Also Bristol is far enough away from London that there wasn't the same need to compete or chase trends. Bristol had its own pace and tunes were often left to stew longer.
ROB SMITH is half of the production duo Smith & Mighty.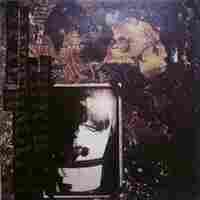 Mark Stewart on "Aftermath" by Tricky
from Aftermath EP
by Tricky
His first single. I made it with him and Martina Topley-Bird. We were desperate for a girl singer. 8 o'clock in the morning, stopped at some traffic lights on the way to the studio. Two school girls in their uniform at a bus stop — me and Tricky shouted across saying, "Can either of you sing?" Martina said yes, and two stars were born: Tricky and her.
The Wild Bunch (as well as 3D, Daddy G, DJ Milo, Willie Wee and Tricky Kid) — my boys. They call me The Godfather, but in fact some of them are older than me, I just started making music when I was 16.
Big up the mad skillz of generation next Bristol bass of Appleblim, Kahn and Joker dropping science — the new kids from Bristol.
MARK STEWART is the singer for The Pop Group and Mark & the Mafia. His new album, The Politics of Envy, will be released in March and includes collaborations with Primal Scream and others.
Bruce Smith on "Glory Box" by Portishead
from Mysterious Heads
by Portishead
"Glory Box" is a GREAT record, very sexy. I associate that track with sex. And Tricky's first album is very good, very creative. I think the genre is interesting as it is a particularly English take on a North American cultural phenomenon. In Bristol the West Indian influence is huge, so the interpretation of hip-hop — an aggressive music — was made from that perspective, with the influence of dub being the key element.
I spent my late teens absorbed by reggae in Bristol. Had an enormous effect on me and still does in the way I play the drums to this day.
BRUCE SMITH is the drummer for The Slits, The Pop Group and Public Image Limited.
Dick O'Dell on "Karmacoma" by Massive Attack
from Protection
by Massive Attack
Trip-hop happened in Bristol because of the strong West Indian community from slave trade times combined with middle class white boyz getting seriously spliffed up in the Dug Out!
DICK O'DELL was the manager of The Pop Group and now manages Bat for Lashes.
Cameron McVey on "Any Love" by Massive Attack
from Singles 90/98
by Massive Attack
It was the very first Massive Attack 45, before me and Neneh started working with them. Smith & Mighty produced it, who I was trying to work with at the time, with Chris Parry, the manager of The Cure. I love Portishead too, and I'd also like to pick Horace Andy's "One Love," with Massive Attack.
Trip-hop was born in Bristol because a lot of 6' 5" Masai warriors must have jumped ship during the slave trade! That's why Bristol has street names like Black Boy Hill and White Lady Road. Bristol is where reggae mixed with hip-hop. It's mad. It's so profound.
CAMERON MCVEY is a singer, songwriter and producer for Neneh Cherry, CirKus and more.
Beezer on "Small World" by Smith & Mighty
from Big World, Small World
by Smith & Mighty
The Dug Out was a meeting spot for the ghetto and Poshville where black and white would hang out. We were there almost every night, playing disco, funk and punk. It was our Studio 54, and it put Bristol on the map. We were totally into dub and reggae; it was an amalgamation of cultures with no barriers.
We didn't know we were part of something that would be influential later, but even at the time it felt like something special was going on, although it was still just, like, going out on a regular Wednesday night.
BEEZER is a photographer who chronicled trip-hop in the mid-'90s.
Tessa Pollitt on "Unfinished Sympathy" by Massive Attack
I choose everything dear ol' Tricky has put out. The Slits were often in Bristol and I have always loved and respected the "Brizzle" scene. So much innovative music and talent has come from there and has influenced following generations musically.
Let's face it, reggae from Jamaica has influenced us all in the U.K. from old steppers to jungle, drum and bass, dubstep, trip-hop, grime etc. The original rapper was U Roy, [J.A].
But Bristol has something special about it. Must be the Ley Lines (lines of energy running beneath the earth) and the huge hills you have to climb like in San Francisco. And probably the amount of Jamaicans that came here way back in the windrush era, 1950s.
TESSA POLLITT is bass player for The Slits.
Martina Topley-Bird on "Aftermath" by Tricky
from Maxinquaye
by Tricky
It's the only Tricky song I recognize as a trip-hop song (still hard to write those words even now), and it was our first single. Mark Stewart was there. I'd just turned 16. Recorded in a squat studio in Bristol.
I arrived in Bristol when I was 13. I like that Bristol is really mixed racially, more so than anywhere else in England, even London, for me at the time. It was smaller and there were no great swathes of land for people to be segregated to.
I think how it's laid out as a city has its own effect on the psyche of its dwellers — and the weather. Back then it was England before shops were open on Sundays. Some parts were melancholy, and some parts were bleak. But the suspension bridge was beautiful and the gorge. It has history as a slaving port too.
It was the generation before me that started making this music though. I heard more than I saw with my own eyes about Blues dances and Sound Systems.
MARTINA TOPLEY-BIRD is a vocalist with Tricky and Massive Attack. She's working on new material now.