Ann Powers' Favorite 2016 Albums (Beyond The Obvious)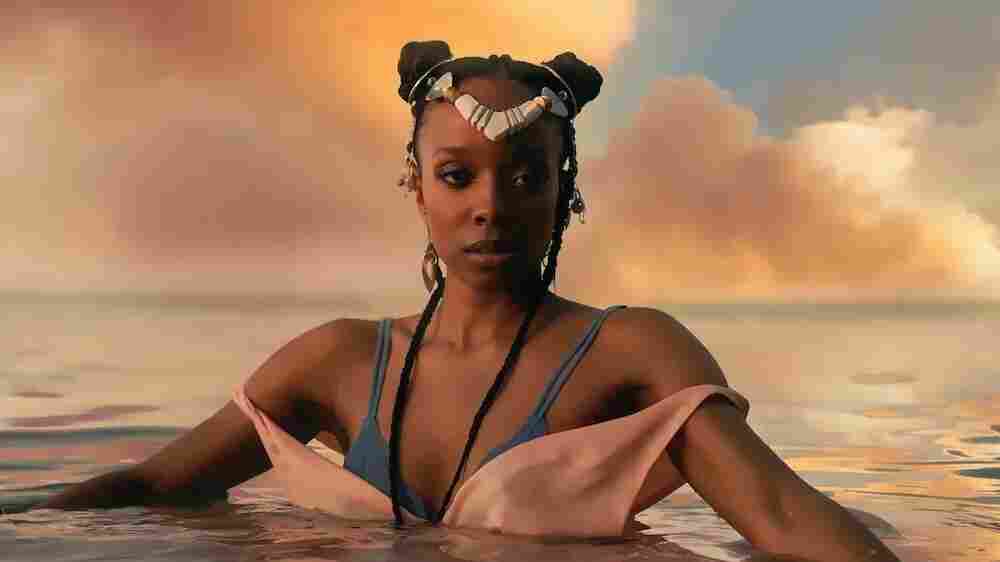 As a year of strife and confusion veers toward its welcome end, what do passionate music lovers crave? Relief, it seems, through accordance. The Knowles sisters, David Bowie and Frank Ocean made the best albums of 2016, according to virtually every list; only a handful of others deserve Top 10 status at all. The critical consensus is beginning to feel a bit suffocating; what about the hundreds, nay thousands, of other artists who released music this year to at least some acclaim? It's fair to wonder whether writers and editors have largely abandoned the process of listening widely, using their precious time away from memes and diatribes to concoct yet another recipe using lemonade.
Don't get me wrong: I love Lemonade. I reject naysayers' assertions that its multimedia nature and inexhaustible reach overshadow its value as music. Pop comes in whole packages — songs, image, audience response – and no one has mastered its many facets more thoroughly than Beyoncé. She's firmly claimed what, in my opinion, is the loftiest title in pop: She's the Aretha of the new millennium, the artist whose personal expressiveness aligns ideally with the emotional and aspirational needs of a culture wracked by historic change.
As for Bowie, he was this year's newly-ascended patron saint. His final artistic gesture, so full of grace, heralded what would turn out to be a year pockmarked by loss. Solange and Ocean made more modest gestures, but each fed a current craving: A Seat At The Table beautifully expressed the need for and resilience of community in the face of deep unrest, and Blonde reminded listeners to claim their own interior spaces, accepting the challenge to be honest within (and about) life's lack of resolution.
Kudos, then, to the guiding musical spirits of 2016. We needed them. Yet consensus also appeals for reasons that have little to do with these particular artists. This year, divisiveness seemed to become a virus, defeating obvious deeper shared interests and making it difficult to even do the basic things. People fought while grieving, while seeking help, while expressing nearly primal fear. In a small way, agreeing on a group of top albums alleviates the sense that, as a public, we are shattered. The title track of Bowie's Blackstar puts its protagonist "at the center of it all"; to claim anything as a center, as refuge, even for a 40-minute span of listening, is a balm.
Acknowledging this need, this year I'm offering something different with my list. Here are 10 deserving albums and songs that, in any other year, would have topped more lists than they did. These albums and songs (listed in alphabetical order by artist) aren't completely obscure: Each has inspired devoted followings and received some share of critical acknowledgment. But in a year when we desperately need the spirit of sharing to be refreshed, they all deserve to be shared again.
Ann Powers' Top 10 Albums Of 2016
Adia Victoria, 'Beyond the Bloodhounds'
Recovering lost memories is a thorny process for an individual or a people. Adia Victoria Paul, an African-American South Carolinian living in Nashville, recasts blues and garage rock as distinctly female insurgent musical forms, recognizing how the lingering effects of trauma and the freeing promise of fantasy can waylay truth telling. Her songs are about attempts to defeat self-deception and be seen clearly by those who would dismiss her. Weaving her own blues tapestry, threading in the edginess of punk and the self-constructing awareness of theater music, she and her scrappily expressive collaborators find blood on the roots of American Southern music, reject its clichés and make it new.
Amanda Shires, 'My Piece of Land'
Amanda Shires is a careful creator, shading her stories with incremental shifts of light. She is a fiddler, and understands the value of a bent note. Her song titles reveal this awareness of the in-between: "The Way It Dimmed" recalls the slow drift of a lost relationship; "Pale Fire" traces a wanderer's melancholy slide into midlife; "Slippin'" reminds an absent lover of how one flirting glance can be the tug that unravels a bond. On her fifth solo album, recorded during the changes of pregnancy, Shires explores these vagaries with the sharpness of a highly attentive writer, her voice coaxing and comforting even when her words linger on the pain of doubt and loneliness. Finding highly sympathetic collaborators in her husband, Jason Isbell, and producer Dave Cobb, Shires finds a perfect balance on her fifth album. Sometimes she steers her band toward ripping country-rock, but mostly she stays calm and steadfast within airy arrangements that allow listeners to luxuriate in the fine details of her beautifully crafted scenes.
Danny Brown, 'Atrocity Exhibition'
35-year-old Detroit rapper Danny Brown has a reputation as a confrontational wild card, and his barking, high-pitched delivery can sometimes seem comical. But his weird tales from inside the gold mine of street drugs and sexual misadventure make room for serious self-questioning. Brown can spin out dazzling lines with the best of his peers, as on the quadruple-threat "Really Doe," which features Ab-Soul, Earl Sweatshirt and Kendrick Lamar. But like his influences Trent Reznor and the Wu-Tang Clan, he's most interested in unraveling what happens to the masculine psyche in isolation. "Take a step inside a mind so horrific, images that I hide," he declares on the dizzying "Golddust" over a typically haunting, complex beat from his main collaborator, British producer Paul White. The journey can be harrowing, but Brown is a steady guide: a Beat poet spilling words across the pavement, luring listeners deep inside every crash and cruise toward the next high.
Jamila Woods, 'HEAVN'
This fierce act of truth-telling from one of Chicago's most promising young singers is as beguiling as it is confrontational. Woods, who's best known for her work with Chance the Rapper, is a politically-minded futurist indebted to cabaret-style blues singers from Billie Holiday to Erykah Badu, the supple curve of her honeyed voice easeful until she inserts the blade of her righteous rage. "Look what they did to my sisters, last century last week," she sings in the chorus of the woodwinds-lifted "BLK Girl Soldier," name-checking Harriet Tubman and Ella Baker as she praises African-American women's resilience in the face of their own erasure. Like her role model Audre Lorde, she also makes room for the erotic, in wistful love stories like "Breadcrumbs" and testaments to self-care like "Holy" — "I'm not lonely," she sings, "I'm alone, and I'm holy by my own." Throughout Heavn, an all-star team of her peers — producers Saba, Kweku Collins and Peter Cottontale, horn player Donnie Trumpet, Chance himself — enhance her game, but she's the star here, a remarkably distinctive artist standing up for her generation and herself.
Nick Cave & The Bad Seeds, 'Skeleton Tree'
Australia's rocker laureate was in the midst of making this deeply melancholic album when his son Arthur, just 15, fell to his death from a cliff near the family home in Brighton, England. Skeleton Tree became an elegy, but also an immense act of courage. Finishing this work took all of Cave's will, and his deep vulnerability shades his voice throughout. Fans will recognize the mix of romanticism and profanity in his storytelling, his uncompromising earthiness balancing his music's supernatural glamor. What's remarkable about Skeleton Tree is the quiet of Cave's pathos. The Elvis-in-Memphis gospel of "I Need You," the apocalyptic lament for the planet "Anthrocene," the neoclassical hymn "Distant Sky" —Cave breathes his way into each, allowing the confessional to emerge within his larger stories. And his primary musical partner Warren Ellis builds vast soundscapes where despair, the will to go on, and even humor can coincide. Understated and unflinching, this album is as much a guide to to grieving as an account of it.
Robbie Fulks, 'Upland Stories'
Great songwriting turns on the ability to meld craft and art, to work on language and melody until they gleam, while leaving room for rough imperfections, because that's where the light comes in. Chicagoan Robbie Fulks has long been one of the craftiest insurgent country artists on the scene, and one of the funniest. On Upland Stories he gives a true master class in sonic storytelling. Hilarious barn-dance stompers like "Aunt Peg's Old Man" stand next to impossibly poignant glimpses into small town life like "South Bend Soldiers On." Songs inspired by literary works fit in with subtly measured confessions — especially "Needed," a reflection upon an early girlfriend's abortion that injects crucial compassion into the current political debate. Fulks has assembled a stellar band to bring his tales to life, including violinist Jenny Scheinman, keyboard player Wayne Horvitz and multi-instrumentalist Fats Kaplin. Producer Steve Albini captures the muscular energy in the room and the tender nuance of Fulks's singing, the erudition of a man who's fully found his balance.
Maxwell, 'blackSUMMERS'night'
The first track on this second phase of a planned trilogy is called "All The Ways Love Can Feel." That's Maxwell's life's work: exploring every heartbeat and nerve ending responding to desire, from the urgency of the first glance to the desolation of lonely heartbreak. With arguably the greatest falsetto of the neo-soul generation and an equal ability to plead and cry the blues, Maxwell is a sensualist with unusual emotional intelligence. He and producer Hod David always come up with excellent singles — the transcendent "Lake By the Ocean" is one of his best ever — but their albums are generally best taken as a whole. They use the format to generate a long, wafting groove, calling upon listeners to notice how one track mirrors and builds upon the other, the way the body's responses shift and respond within its most intimate moments of communication. "Let's ride the galaxy and find out who we are," he moans in "1990x." There's no better guide to galaxies made for two.
Martha Wainwright, 'Goodnight City'
Martha Wainwright is a polymath in a singer-songwriter's cloak. She's fluent in French-Canadian pathos and New York cool; the aggressive wit of her father Loudon and the wry insight of her mother, the late Kate McGarrigle; the experimental spirit of her bohemian friends (including this album's co-producer, Thomas "Doveman" Barrett) and the Wildean decadence of her brother Rufus. Welcoming all of these influences, Wainwright creates a sound that leaves room for the multiple selves she inhabits — wife, mother, daughter, friend; rebel, nostalgic, problem solver, dreamer. She is an art singer with the warmth of a cabaret crooner, a folkish introvert with the bloody heart of a rock star. Goodnight City places Wainwright's own daring explorations of the whole spectrum of love alongside those by members of her beloved community, including Beth Orton, Merrill Garbus, the great Canadian writer Michael Ondaatje and her brother. It's a cubist self-portrait in a rich pop frame, a gorgeous argument for living a complicated life.
Robert Ellis, 'Robert Ellis'
The Houston-based maverick Robert Ellis did something very gutsy on his fourth album: he took on the subject of his own divorce, not necessarily as autobiography, but as the grounding element within a brutally honest assessment of how a dream can fail. Divorce, as it happens, was also one of the major themes pursued by such artists as James Taylor and Fleetwood Mac in the 1970s, when the rules of marriage were being rewritten alongside those defining what a singer-songwriter could be. On his fourth album, Ellis is living up to those heroes. Framing each song in rich arrangements redolent with strings, jazzy keyboards and wicked guitar, Ellis makes sure each piece of his narrative fits with the next, from the starry-eyed optimism of the power-poppy "Perfect Strangers" to self-laceration of "You're Not the One" — "you're not the one that I should want," he laments, going pure country for a tortured moment. In assessing love that doesn't fly and the injuries sustained when it crashes, Ellis pushes himself in every way, and it pays off.
William Bell, 'This Is Where I Live'
On the triumphant tour that followed this album's release, the soul legend William Bell demonstrated formidable microphone technique: aiming for a powerful note, he'd pull the mic away from his face in a long arch. The gesture epitomized the man's supreme skill. At 77, Bell remains in remarkable voice, and working with the producer John Leventhal, he's produced a set of songs that don't merely echo the great work he did in the 1960, but stand alongside classics like "Born Under a Bad Sign" (redone here to great effect) as prime examples of the unfussy brilliance of Southern soul. Partly this is because Bell never stopped making albums; he's been in the game steadily for half a century. As he contemplates a long life of making music and loving women, he never sounds rusty. Whether he's reminiscing on his storied career on "Mississippi-Arkansas Bridge" or pondering the problems of monogamy on "More Rooms" and "The Three of Me," Bell's relevance is unquestionable: a great voice is always appreciated.