The 2016 NPR Music Jazz Critics Poll
First The Pulitzer, Now The Big Prize: Henry Threadgill Tops Our 4th Annual Survey Of Jazz Writers
A decade ago, leading jazz critic Francis Davis corralled 30 jazz writers to create a list of the finest jazz albums of 2006 for the Village Voice. For the 2016 NPR Music Jazz Critics Poll, Davis has marshaled more than quadruple the forces — 137 voters — to assess the best of an ever-expanding field.
Davis himself expounds on the Top 10 (you should read his analysis of this year's list here), and then the next 40 are ranked, followed by several intriguing specialty lists. We've got the year's best vocal albums, debuts and Latin jazz. The Reissue/Rara Avis category collects music by the likes of Bill Evans, Miles Davis, Count Basie and Lester Young. And all the critics' ballots, compiled by Tom Hull, may be seen here.
In a list this extensive, there's plenty to discover and debate. Even Davis himself admits he's not as fond of one top album as a colleague is. But that's the beauty of this massive annual project. We've got an unparalleled group of contributors with a dizzying range of enthusiasms — some you may share, others you'll come to love. We listen so you can, too.—Mark Mobley
1. Henry Threadgill Ensemble Double Up, 'Old Locks and Irregular Verbs'
Points: 257.5
Votes: 41
Has any composer ever been awarded two consecutive Pulitzers? The follow-up to last year's prizewinning In for a Penny, In for a Pound is a roiled four-part, album-length threnody for the cornetist and conductionist Lawrence D. "Butch" Morris (1947-2013) — himself an imposing figure in postmodern jazz — that might be the 72-year-old Henry Threadgill's most powerful work to date. It's certainly among his most unusual. For starters, he doesn't once lift a horn to his lips. But even without surrogate saxophonists Curtis Macdonald and Roman Filiu (making no bones about being influenced by the man they're standing in for), you'd be able to tell whose hand is shaping this performance (presumably as conductor). Theologians used to say that God was inherent in his creations, the same way Shakespeare was inherent in Hamlet or Lear, and you didn't have to be a believer to appreciate the analogy. Threadgill is inherent in Old Locks, as Bach and Beethoven are in their published scores. Another difference from anything Threadgill has done before: After eschewing piano in his ensembles for decades, he prominently features both Jason Moran and David Virelles, whose nonstop point/counterpoint gives Old Locks much of its dizzying momentum. The balance of composition to improvisation is never clear, and with everything building to a grand crescendo that's likely to leave you stunned for a second or two, the ambiguity creates the sensation that you've just heard a contradiction in terms, a completed masterpiece somehow still in the making.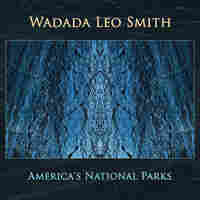 2. Wadada Leo Smith, 'America's National Parks'
Song: New Orleans: The National Culture Park USA 1718
Points: 233
Votes: 35
Pulitzer's judges might also consider this year's close runner-up in its entirety. Remarkably, Smith's career is on the upswing at age 75, although maybe it's just that it's taken the jazz establishment this long to get a fix on him. His trumpet phrases sting like Miles Davis' once did, and his writing has been assuming increased gravitas and grandeur. If not for a hunch that a few works similar in size may be on the way, it would be tempting to hear America's National Parks as the final installment in a trilogy that began with Ten Freedom Summers (2012) and continued with The Great Lakes Suites (2014). But despite the Ken Burns scale implied by their titles, there's nothing overblown about these suites. This latest is especially streamlined, with a veteran rhythm section (Anthony Davis, piano; John Lindberg, bass; and Pheeroan akLaff, drums) joining added starter Ashley Williams (cello) to supply a great deal of shadow play behind Smith's horn lines. Though he's on dry land this trip, contemplating the largest of this nation's public spaces, Smith hasn't stopped ruminating on vast bodies of water and their secrets, either; the longest and most darkly compelling of this double album's individual pieces takes off from the disturbing mental image of black bodies floating up to the surface on the Mississippi, dumped there after being lynched.
3. Jack DeJohnette / Matt Garrison / Ravi Coltrane, 'In Movement'
Points: 194.5
Votes: 28
Favoring pulse and sizzle and color over anything resembling meter, DeJohnette has long specialized in making good musicians (and not a few great ones) sound even better. The beneficiaries of his interventionist drumming here are saxophonist Coltrane and bassist Garrison — both long past the anxiety of being the offspring of seminal jazzmen. In particular, Coltrane's stark tenor cries on his father's "Alabama" are absolutely stunning, alone worth the price of the album.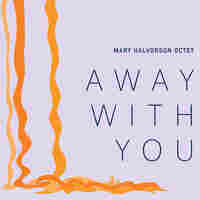 4. Mary Halvorson Octet, 'Away With You'
Points: 183
Votes: 29
More evidence that she's not just the most visionary guitarist to emerge from jazz since Bill Frisell and Mark Ribot — though that would certainly be enough. Her groups grow larger on each of her albums as a bandleader (this latest adds pedal steel as a counterweight to her guitar), and her writing for horns grows bolder and more playful. "Spirit Splitter," the opener, shows again she's especially adept at skewed, high-stepping marches. Also from this year and recommended: The Young Philadelphians Live in Tokyo, on which she and Ribot locate hidden nooks and crannies in the disco of Gamble & Huff songbooks; and Convallaria by Thumbscrew, her interactive trio with drummer Tomas Fujiwara and bassist Michael Formanek.
5. Michael Formanek / Ensemble Kolossus, 'The Distance'
Points: 172.5
Votes: 27
Though Formanek has been around since the late 1970s, playing bass with everyone from Tim Berne to New York Voices, he's begun to assert himself as a bandleader and composer only recently, and The Distance seals the deal. Colossal his 18-member orchestra may be, but it's also remarkably light on its feet, thanks to writing that's brooding one moment and incendiary the next and a parade of top-notch soloists only beginning with Berne, Mary Halvorson, Kirk Knuffke, Oscar Noriega and Formanek himself.
6. Vijay Iyer & Wadada Leo Smith, 'A Cosmic Rhythm With Each Stroke'
Points: 170
Votes: 27
I'm sure I wasn't the only voter who, not wanting to over-represent Smith, found himself torn between America's National Parks and these duets with two-time poll winner Iyer (once the pianist in Smith's Golden Quartet). I might as well have tossed a coin, but I finally decided to go with this more intimate of the two. Unlike many musicians on the cutting edge, Smith and Iyer aren't wary of the beautiful. Even at its most agitated or elliptical, their music together is ravishing. And it benefits from ECM's crystal-clear recording.
7. Nels Cline, 'Lovers'
Points: 165
Votes: 23
The Wilco guitarist and mainstay of the LA free-jazz scene casts himself against type twice over on this ballad album with strings (practically a valentine to the late guitarist's guitarist Jim Hall). But Cline and arranger Michael Leonhart quietly subvert the genre by enlisting many of the string players from the jazz avant-garde and by sneaking in ballads by Annette Peacock, Jimmy Giuffre, Sonic Youth and the like alongside such standard fare as "Glad to Be Unhappy" and "Secret Love."
8. Matt Wilson's Big Happy Family, 'Beginning of a Memory'
Points: 131.5
Votes: 22
That's what friends are for: Following the death of his wife, Felicia, drummer Wilson gathered together practically every musician who's ever been in any of his bands (including trumpeters Terell Stafford and Kirk Knuffke, and saxophonists Andrew D'Angelo, Joel Frahm and Jeff Lederer) for a remembrance as celebratory as anyone could ever wish for.
9. Charlie Haden Liberation Music Orchestra, 'Time/Life (Song for the Whales and Other Beings)'
Points: 128
Votes: 20
The perfect album for this moment. In an interview I did with him prior to the 2000 presidential election, Haden remarked that each of his Liberation Music Orchestra albums, which then numbered three, had been recorded during Republican administrations, and "if Bush wins, I'll have to record another one." Sure enough, Not in Our Name appeared a few years later, subsequent to our invasion of Iraq and Bush's reelection. And when Time/Life started arriving in reviewers' mailboxes days after Trump's election, it was as if Haden was protesting from beyond the grave. A pair of live performances from 2011 bracket three studio tracks from after Haden's death in 2013, with his longtime collaborator Carla Bley stepping in as leader and Steve Swallow replacing him on bass. Except for remakes of Haden's "Song for the Whales" and Bley's "Silent Spring," both dating to the beginnings of the ecological movement, nothing here is as overtly political as, say, "Song for Ché," from the first LMO in 1969. But even the prettiest of ballads is delivered with such aching purpose and lyrical generosity, I swear this music could make America whole again, if enough people heard it.
10. Steve Lehman & Sélébéyone, 'Sélébéyone'
Points: 127
Votes: 20
Writes my polling accomplice Tom Hull, who likes this much more than I do: "Alto saxophonist [whose Mise en Abîme topped the 2014 poll] goes for something else here, with Hprizm rapping and Gaston Bandimic singing in Wolof, rhythms borrowed from hip-hop and mbalax then freed up some more by drummer Damion Reid. I really don't know what to make of it, but I do love the shifty in-between music, with Maciek Lasserre's soprano bouncing off the alto, Carlos Homs' keyboards and Drew Gress holding it all together on bass."
The Rest
11. Darcy James Argue Secret Society Real Enemies 126 (20)
12. Charles Lloyd & the Marvels I Long to See You 117.5 (17)
13. J.D. Allen Americana: Musings on Jazz & Blues 112.5 (22)
14. Murray, Allen & Carrington Power Trio Perfection 108 (18)
15. Jane Ira Bloom Early Americans 105.5 (17)
16. Tyshawn Sorey The Inner Spectrum of Variables 90 (18)
17. Greg Ward Touch My Beloved's Thought 80 (14)
18. Aziza (Dave Holland, Chris Potter, Lionel Loueke, Eric Harland) Aziza 78.5 (15)
19. Andrew Cyrille Quartet The Declaration of Musical Independence 75 (15)
20. Jonathan Finlayson & Sicilian Moving Still 67 (12)
21. Kris Davis Duopoly 61.5 (14)
22. Sonny Rollins Holding the Stage: Road Shows, Vol. 4 60.5 (11)
23. John Scofield Country for Old Men 59 (8)
24. Aruán Ortiz Trio Hidden Voices 57.5 (12)
25. Tom Harrell Something Gold, Something Blue 55.5 (10)
26. Fred Hersch Trio Sunday Night at the Vanguard 53 (9)
27. Barry Guy The Blue Shroud 53 (8)
28. Jason Moran The Armory Concert 52 (7)
29. Mark Dresser Seven Sedimental You 51 (9)
30. George Coleman A Master Speaks 50 (9)
31. Jaimeo Brown Transcendence Work Songs 49 (9)
32. Donny McCaslin Beyond Now 48 (9)
33. Julian Lage Arclight 47.5 (10)
34. Joshua Redman & Brad Mehldau Nearness 45.5 (8)
35. Frank Kimbrough Solstice 45 (9)
36. David Bowie Blackstar 45 (5)
37. Melissa Aldana Back Home 43 (8)
38. Carla Bley, Andy Sheppard, Steve Swallow Andando el Tiempo 43 (7)
39. The Cookers The Call of the Wild and Peaceful Heart 43 (6)
40. Bill Charlap Trio Notes from New York 42 (6)
41. Brad Mehldau Trio Blues and Ballads 41 (7)
42. Jeff Parker The New Breed 41 (6)
43. Wolfgang Muthspiel Rising Grace 40 (7)
44. Allison Miller's Boom Tic Boom Otis Was a Polar Bear 39.5 (7)
45. Anthony Braxton 3 Compositions (EEMHM) 2011 39.5 (5)
46. Logan Richardson Shift 39 (7)
47. Esperanza Spalding Emily's D + Evolution 39 (6)
48. Avishai Cohen Into the Silence 37.5 (8)
49. Taylor Ho Bynum Enter the PlusTet 37 (8)
50. Gregory Porter Take Me to the Alley 37 (5)
---
REISSUE/RARA AVIS
1. Larry Young Larry Young In Paris: The ORTF Recordings 84 (36)
2. The Thad Jones/Mel Lewis Jazz Orchestra All My Yesterdays: The Debut 1966 Village Vanguard Recordings 71 (33)
3. Bill Evans Some Other Time: The Lost Sessions from the Black Forest 66 (30)
4. Miles Davis Quintet Freedom Jazz Dance: The Bootleg Series, Vol. 5 55 (25)
5. Count Basie & Lester Young Classic 1936-1947 Studio Sessions Mosaic 32 (13)
6. Various Artists The Savory Collection, Volume 1: Body and Soul: Coleman Hawkins & Friends 23 (10)
7. Don Cherry, John Tchicai, Iréne Schweizer, Léon Francioli, Pierre Favre Musical Monsters 22 (11)
8. Keith Jarrett A Multitude of Angels 22 (10)
9. Shirley Horn Live at the 4 Queens 16 (9)
10. Peter Kuhn No Coming, No Going 16 (7)
---
VOCAL
1. Rene Marie Sound of Red 10
2. Branford Marsalis: Special Guest Kurt Elling Upward Spiral 9
3. Camila Meza Traces 8
4 (tie). Cyrille Aimee Let's Get Lost 7
4 (tie). Gregory Porter Take Me to the Alley 7
6 (tie). Norah Jones Day Breaks 6
6 (tie). Catherine Russell Harlem on My Mind 6
6 (tie). Esperanza Spalding Emily's D + Evolution 6
---
DEBUT
1 (tie). Victor Gould Clockwork 5
1 (tie). Ron Stabinsky Free for One 5
1 (tie). Earprint Earprint 5
4 (tie). George Burton The Truth of What I Am > The Narcissist 4
4 (tie). Jerome Jennings The Beast 4
4 (tie). Marcos Varela San Ygnacio 4
4 (tie). Christopher Zuar Orchestra Musings 4
---
LATIN
1. Pedrito Martinez Group Habana Dreams 10
2. Jane Bunnett & Maqueque Oddara Linus 9
3 (tie). Brian Lynch Presents Madera Latino Madera Latino: A Latin Jazz Perspective on the Music of Woody Shaw 8
3 (tie). Alfredo Rodriguez Tocororo 8
5. Guillermo Klein Los Guachos V 7
6. Edward Simon Latin American Songbook 6
---
Criteria
Voters were asked to rank their top 10 albums released in 2016. A No. 1 ranking earned 10 points, a No. 2 earned 9 points, and so on. Listings on unranked ballots received 5.5 points each. In the Reissue/Rara Avis category, voters ranked three releases of either previously-published material or unreleased recordings from over 10 years ago. Voters also picked their single favorite Vocal, Latin jazz and Debut recordings of the year.
Correction
Dec. 22, 2016
A previous version of this story listed Logan Richardson's album title as Lift. The correct title is Shift.