From Grille To Grill: When Roadkill Is Good Enough For Dinner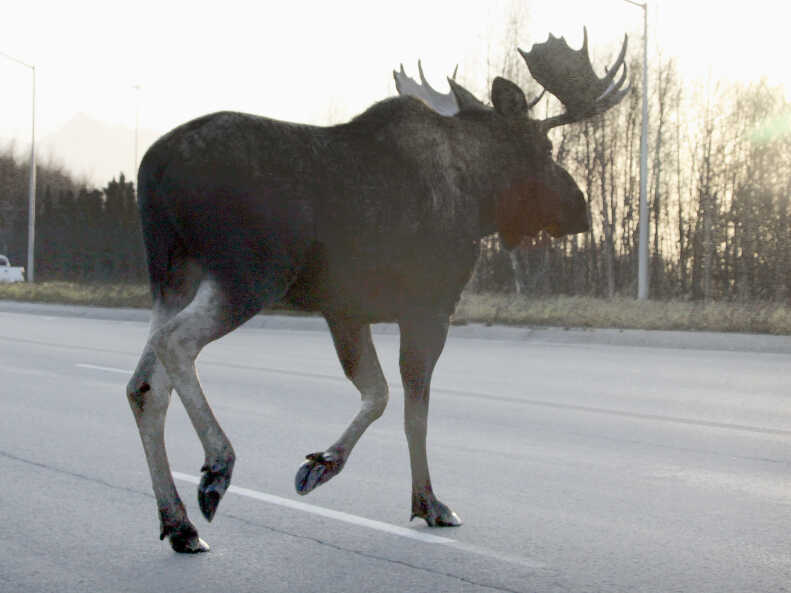 The thought of eating roadkill is likely to roil your stomach if you're picturing a flattened skunk covered in flies.
But what about a perfectly marinated venison tenderloin charring on the grill?
For a lot of hunters, eating roadkill is no big deal if it's picked up within a few hours of the accident and it's not too hot outside. "A good deer roadkill does not stay long beside the road around here ... Nothing like fresh, free, venison," writes a commenter from Georgia on a recent piece on roadkill in Car and Driver.
Some states like Florida and Tennessee have laws that allow hunters or would-be scavengers to take roadkill home. Sometimes it's a favor to transportation officials who say 300,000 accidents a year are caused by animal-vehicle collisions, according to a 2008 report by the Federal Highway Administration.
But before serving any animal — be it deer or raccoon — on a plate, it's important to know how to check the blood, hair, and eyes of the animal for signs that the meat is safe enough to eat, as Steven Rinella, host of the Travel Channel show The Wild Within, demonstrates in this video. Some wild animals are susceptible to disease, and experts say the risk of foodborne illness with roadkill is no different than that from hunting wild game.
And it's not just raccoon or deer that could find its way from the side of the road or train tracks into a nourishing meal. The Food Bank of Alaska, through a partnership with Alaska Railroad and the state's Department of Corrections, has come up with a unique way to get moose meat back into the hands of hungry Alaskans.
In the winter, moose are prone to wandering down the train tracks as they try to avoid the deepest snow. Though the railroad tries to minimize such collisions, they still happen pretty regularly. Since 2006, the hit moose have been collected by inmates from Point Mackenzie Correctional Farm, processed in their meat butchering facilities, then distributed through the food bank. The program packages as much as 10,000 pounds of moose meat per year; Susannah Morgan of the bank tells The Salt the game is "traditional and welcome," adding, "Alaskans are very practical."
Moose was once a regular part of the Alaskan diet, and it's still prized it for its flavor, which Kim Severson of the New York Times has described as "like really rich, minerally beef." But since moose aren't commercially ranched, it's impossible to find them in a supermarket.
Moose-car collisions are common in Alaska, but Morgan says the food bank does not collect road-killed game. In Alaska, it's all considered property of the state. The state troopers have a list of 699 groups in different regions that are willing to take it as food. Diane Johnson of the Alaska Wildlife Troopers tells The Salt that anyone can sign up, as long as they have at least 3 members who can help butcher an animal. Roughly 40 percent of those teams are charity organizations, but the majority are families and other private groups.
Of course, these animals can be subject to disease — another good reason to read up on killing and eating wild animals before snatching.
But Johnson says the most dangerous part of eating roadkill has nothing to do with the animal: it's the road. She advises volunteer teams in Alaska in pursuit of roadkill to watch out for traffic — and to clean the critters as far from the road or tracks as possible.