'Oldest Old' Are World's Fastest Growing Age Group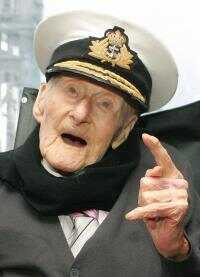 "By the year 2017, the world -- for the first time -- will have more people 65 and older than children younger than 5," NPR's Joseph Shapiro reports. And, he adds, "people 80 and older -- they're called the 'oldest old' -- are already the world's fastest growing age group."
That news comes from a National Institute of Aging report on An Aging World: 2008.
Among the report's conclusions:
In one sense, the reality of global aging represents a triumph of medical, social, and economic advances. In another sense, population aging produces myriad challenges to social insurance and pension schemes, health care systems, and existing models of social support. It affects economic growth, disease patterns and prevalence, and fundamental assumptions about growing older. ...
Given current policies, the costs of pensions, health care, and long-term care will lead to major increases in public spending in most member nations over the next half century.
According to the report, "the world's growth rate for the 80-and-over population from 2007 to 2008 was 4.3%, while that of the world's older (65 and over) population as a whole was 2.1% (compared with 1.2% for the total [all ages] population)."
It also finds that the life expectancy at birth now exceeds 80 years in 11 countries (though not in the U.S., which comes it at 78.1 years.
Update at 3:25 p.m. ET. Here is Joe's report: