Yang's Triumph; Tiger's Loss; Bolt's World Record : The Two-Way Y.E. Yang wins the PGA Championship. Usain Bolt sets a new 100-meter record.
Yang's Triumph; Tiger's Loss; Bolt's World Record
For a sleepy Sunday in August, the sports news was pretty compelling yesterday.
There was Tiger Woods losing as Y.E. Yang became the first Asian-born player to capture a major men's golf title at the PGA Championship in Minnesota.
The day's big moment was the shot of Yang's life, when he chipped in from 60 feet on the 14th hole.
On Morning Edition, host Steve Inskeep talked with commentator John Feinstein, who said Yang played "remarkable golf," while Woods "had a human day as a putter":
And then there was the new men's world record in the 100-meter dash, set by Jamaica's Usain Bolt at the IAAF World Championships in Berlin. He crossed the finish line in 9.58 seconds, a huge — by that event's standards — 0.11 seconds below the record he had set at last year's Olympic Games in Beijing. According to the Associated Press, "it was the biggest increase in the record since electronic time was introduced in 1968."
Try this experiment:
Start reading out loud. Keep going. Keep going. Keep going. Stay with it. Trust us, this won't take long. Just a couple more lines. You're almost there. OK, you can stop.
That's about how long it took Bolt to go from start to finish.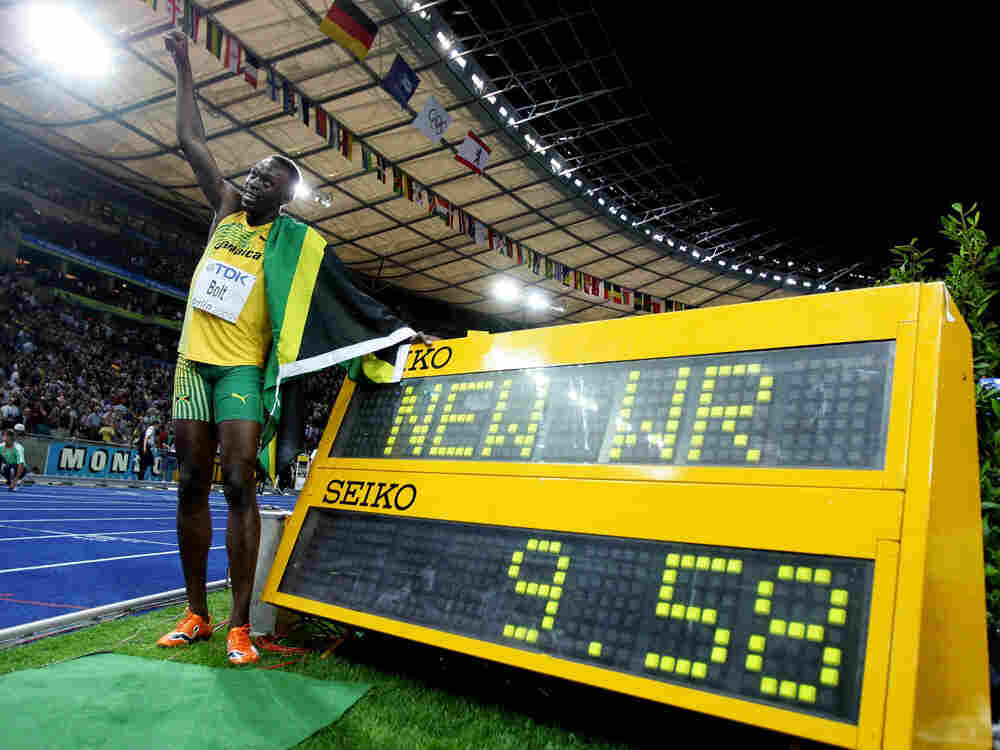 Mark Dadswell/Getty Images