AIG, Saved By U.S. Taxpayers, Is Favorite Of Speculators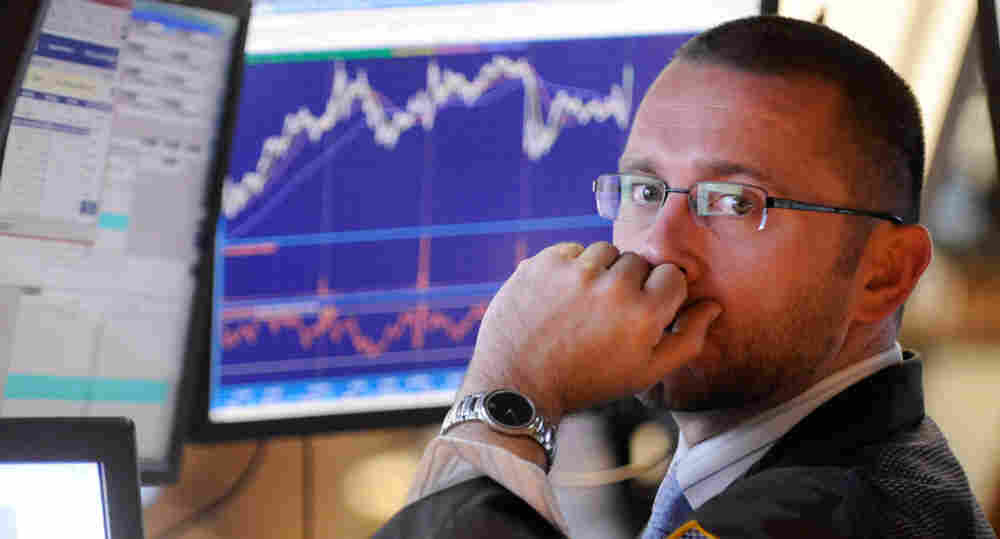 Henny Ray Abrams/AP Photo
In the financial world, one person's disaster is another's opportunity and American International Group Inc. was certainly a disaster for its shareholders who lost billions of dollars in wealth last year before the too-big-to-fail company was rescued from the brink of insolvency by a federal government takeover.
But there are those in the Wall Street ecosystem who see opportunity in the company's shares: short-term traders who are making continuous bets on AIG's stock and some appear to be making significant money.
As The Wall Street Journal reports:
At a traders meeting before the market opened on Monday, Scott Redler, chief strategist at hedge fund T3 Capital Management, noted that AIG's stock hadn't moved much for days and was ripe for a breakout. Whether it headed up or down, he said, the traders should be ready.
AIG shares, trading below $40 at the opening bell, climbed within 15 minutes to $41, then above $42. "This thing's going to $45," T3 President Marc Sperling said, watching his six computer monitors. "It's on every trader's radar screen across the country."
AIG shares rose 21% for the day, and T3's traders did "great," said Mr. Redler. Since Aug. 5, the shares -- deemed highly risky by most analysts -- have more than tripled. "The stock paid the traders' bills all summer," Mr. Redler said.
A year after the government sought to avert a market meltdown by rescuing some of the country's biggest financial firms, speculative traders are feasting on these companies' remains. Shares of two government wards, mortgage giants Fannie Mae and Freddie Mac, bounced between about 60 cents and $2 in August. Shares of Lehman Brothers, left to fail by the government and currently in bankruptcy proceedings, rose from five cents to 20 cents in recent weeks.
AIG, arguably, has been the biggest casino of all. In the past seven weeks, its common shares have careened between $13 and $55, surging past $54 on Tuesday before closing at $45.80.
As the story notes, U.S. taxpayers won't see any direct benefit from the run-up in AIG's share price since the government purchased for $85 billion an 80 percent stake in the company by buying warrants for preferred shares, not common stock.
The irony here is that President Barack Obama often says his goal is to remake the economy so that the kind of speculation that contributed to the financial bubble no longer plays such a large role.
But it was the federal government's intervention in AIG that has allowed speculators to now gamble so broadly on the company's shares.