Stranger Slaps Mother's Crying Toddler At Georgia Wal-Mart
We've all heard of people like babysitters abusing small children when the kids' parents are away. But how many of us have heard of a stranger abusing a child before the parent's very eyes?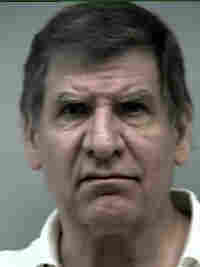 That apparently is what happened in a Wal-Mart in an Atlanta suburb. According to the Atlanta Journal-Constitution:
A Gwinnett County man is in custody accused of slapping a stranger's crying toddler in a Stone Mountain Wal-Mart on Monday.
Sonya Mathews, the mother of the 2-year-old child, told police that both were walking in the aisles of the Rockbridge Road store when Roger Stephens, 61, approached and said "if you don't shut that baby up, I will shut her up for you," according to a police report.
A few moments later, in another aisle, Stephens grabbed the 2-year-old and slapped her across the face four or five times, according to the report.
Stephens then told Mathews, "See, I told you I would shut her up," according to the report.
A bystander held Stephens until store security came to assist, according to a WSB-TV report.
When police arrived, Stephens said that he slapped the child and that he apologized to Mathews, according to the report.
Stephens was charged with felony cruelty to children...
It's a small story but sure to get a lot of attention on the Internet and maybe even from late-night comedians. Many of the comments on the AJC site are variations of, "if he had done that to my child, the police would've had to rescue him etc." That was my reaction, too.