Sun Microsystems To Lay Off Up To 3,000 People
Bad news Tuesday for thousands of employees of Sun Microsystems Inc. The company said it plans to lay off as many as 3,000 workers in the U.S. and abroad as it awaits European Commission approval of its acquisition by Oracle. The would-be acquirer is due to spend $7.4 billion to close the deal.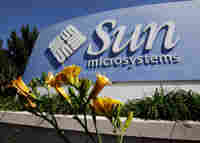 Sun made the disclosure in a filing with the Securities and Exchange Commission Tuesday:
Effective October 20, 2009, the Board of Directors of Sun Microsystems, Inc. (the "Company"), in light of the delay in the closing of the acquisition of the Company, approved a plan to better align the Company's resources with its strategic business objectives, including reducing its workforce across the North America, EMEA, APAC and Emerging Markets regions by up to 3,000 employees over the next 12 months (the "Restructuring Plan"). The Company expects to incur total charges ranging from $75 million to $125 million over the next several quarters in connection with the Restructuring Plan, the majority of which relates to cash severance costs and is expected to be incurred in the second and third quarters of the fiscal year ending June 30, 2010.
Sun has had other layoffs in the last year as it has tried to cut costs. Last November it said it planned on shedding up to 6,000 employees as part of a major restructuring.
As of June 30, 2009, the company had 29,000 employees, according to its annual report filed with the SEC.