No Reporters, Please; Media Won't Be Allowed At Palin Speech In Missouri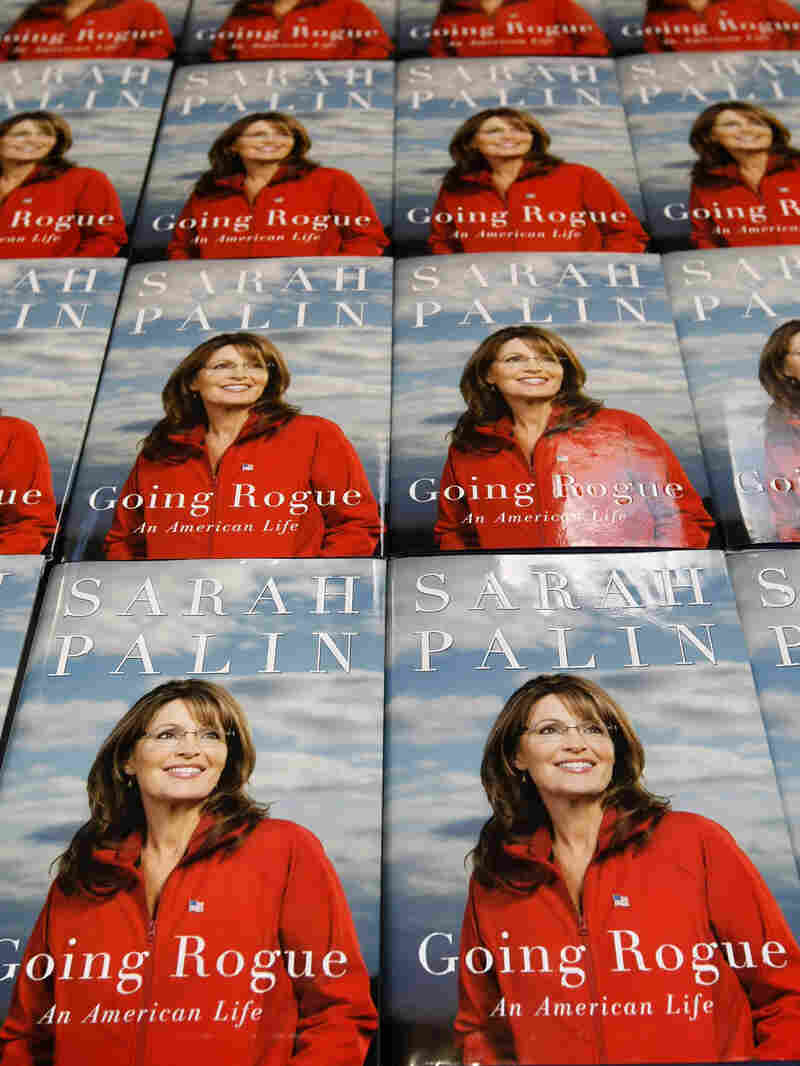 She's been talking with Oprah Winfrey and Barbara Walters about her new book, but 2008 Republican vice presidential nominee Sarah Palin won't be exposed to reporters next month when she gives a speech at College of the Ozarks in Point Lookout, Mo.
"Free tickets for Palin's (Dec. 2) speech," the local News Leader writes, "were distributed on a first-come, first-served basis after the college announced Oct. 19 that she was coming to campus. As part of her contract with the private school, the media will be barred from covering Palin's speech, according to a college spokeswoman."
Palin will, though, be signing books that day at a Borders in Springfield, Mo. The News Leader says "there will be a limit of two autographed books per family, and Palin will not autograph any campaign paraphernalia or write any personal messages."
Perhaps a reporter or two could get in line?
The former Alaska governor told ABC News' Walters, by the way, that running for president in 2012 isn't on her "radar screen" right now -- but did not rule that out. She also said she doesn't feel responsible for the GOP ticket's loss last year and that she was "devastated" to learn about daughter Bristol's pregnancy.
In her latest Facebook note (posted last night), Palin says that:
Had a great conversation today with Barbara Walters regarding America's special needs community. Her compassion for those who some in our society see as "less than perfect" comes from personal experience as she was so close to her sister. Barbara wrote lovingly about her sister in her #1 bestselling memoir titled, Audition. Barbara and I even attempted to interview Trig during this segment, but he was about as patient through the interview as any other one-and-a-half-year-old child! I appreciate Barbara highlighting America's special needs community. The beautiful heart of our country shines when we embrace these precious ones. Knowing of their unconditional love and need for our embrace reminds me every day of what really matters in this world.
Update at 10:50 a.m. ET: Rod Dreher, an editorial columnist at the Dallas Morning News and the voice behind the blog Crunchy Con: Conservative Politics and Religion, is scheduled to review Going Rogue on today's All Things Considered. Click here to find an NPR station near you.