Report: Iraqi Insurgents Have Hacked U.S. Drones; Gathered Data From Them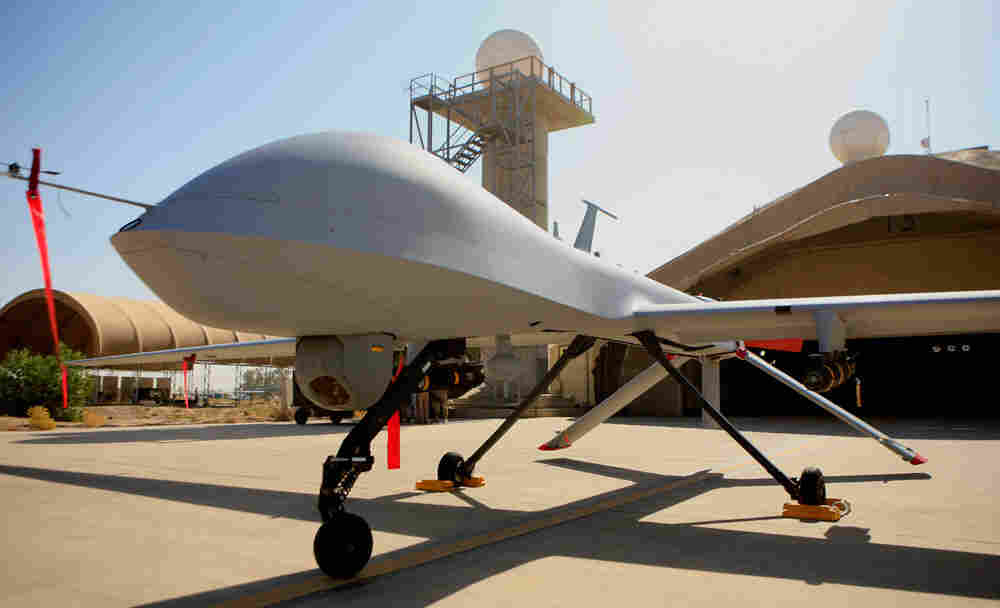 "Militants in Iraq have used $26 off-the-shelf software to intercept live video feeds from U.S. Predator drones, potentially providing them with information they need to evade or monitor U.S. military operations," The Wall Street Journal reports.
The newspaper says it's been told about the hacking by "senior defense and intelligence officials" and that "Iranian-backed insurgents" are doing the snooping. The insurgents are not thought to have gained any sort of control over the drones; just information on their locations and what the drones are seeing.
John Biggs at TechCrunch has some questions about the story: "Either the WSJ hasn't taken their anti-crazy pills or there is something severely wrong with the military industrial complex. I'm betting on both," he writes this morning." For this to be happening, he says, "the final link between the drone and the operator" would have to be "unencrypted for reasons unfathomable to anyone with even cursory knowledge of network communications."
But Declan McCullagh at CBS News' Taking Liberties blog says:
The implications of the Predator's unencrypted transmissions have been known in military circles for a long time. An October 1999 presentation given at the Air Force's School of Advanced Airpower Studies in Alabama noted "the Predator UAV is designed to operate with unencrypted data links."
As we say in the newsbiz, this story's a "talker" that will likely generate much discussion.
Update at 10:15 a.m. ET. The Associated Press now writes that:
Insurgents in Iraq have hacked into live video feeds from Predator drones, the military's eyes in the sky for surveillance and intelligence collection.
A senior defense official says militants could see the video, but there is no evidence they were able to jam the electronic signals from the unmanned aerial crafts or take control of the vehicles. The official spoke on condition of anonymity to discuss intelligence issues.