Sen. Reid Angers Repubs By Equating Health Overhaul Foes To Slavery Fans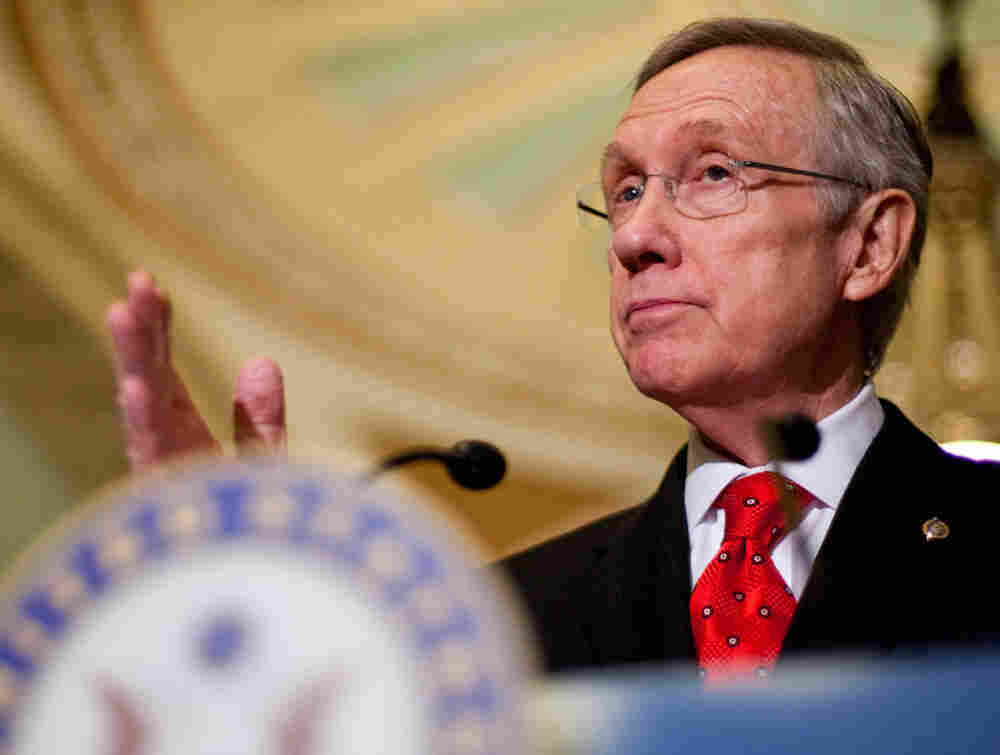 Senate Majority Leader Sen. Harry Reid has inflamed his Republican colleagues by likening their opposition to Democratic health-care overhaul legislation to those who didn't want to end slavery even after much of the rest of the nation had turned against it.
NPR's Davide Welna reported for the network's newscast on the flareup during Monday's Senate debate on the health-care legislation:
WELNA: Senate Majority leader Reid declared that rather than joining Democrats on the right side of history, all Republicans could do is say slow down, stop everything, let's start over:
REID: If you think you've heard these same excuses before, you're right. When this country belatedly recognized the wrongs of slavery, there were those who dug in their heels and said 'Slow down. It's too early. Let's wait.'
WELNA: That comparison drew a swift rebuke from Oklahoma's Tom Coburn, a Republican who's also a physician:
COBURN: I think it's beneath the dignity of the majority leader, one, I think it's beneath the dignity of the senate, and its comity, to make any type of outlandish claim similar to what was made on the Senate floor this morning and I personally am insulted by the majority leader.
Reid has gone out of his way to insult his political opponents before. He once told a group of Nevada high-school students that President George W. Bush a "loser." He apologized soon after. He also called Bush "a liar."