NOW Calls On Gov. Paterson To Resign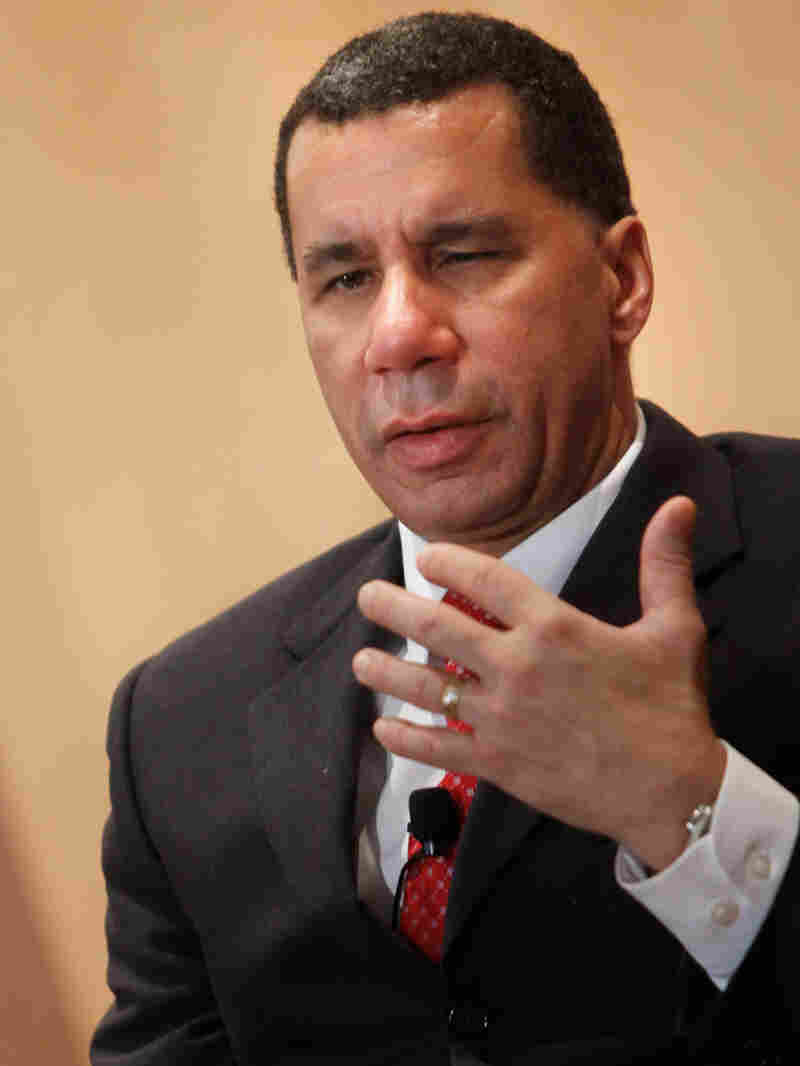 Gov. David Paterson of New York should resign from office, the National Organization for Women's New York State chapter just declared.
The organization's statement follows the latest revelation about the Democratic governor — a report in today's New York Times that he "personally directed two state employees to contact the woman who had accused his close aide of assaulting her, according to two people with direct knowledge of the governor's actions."
The Associated Press adds that NOW "is highly influential in Democratic politics and has a
record of strong support for Paterson and his efforts to combat domestic violence."
Paterson, who came to office in 2008 after then-governor Eliot Spitzer was embroiled in a prostitution scandal, announced last week he will not be a candidate for the governor's post this November.
Our colleague Ken Rudin at Political Junkie has been following the Paterson news as well.