'SNL' Presidents Unite To Urge 'Obama' To Get Behind 'Financial Reform'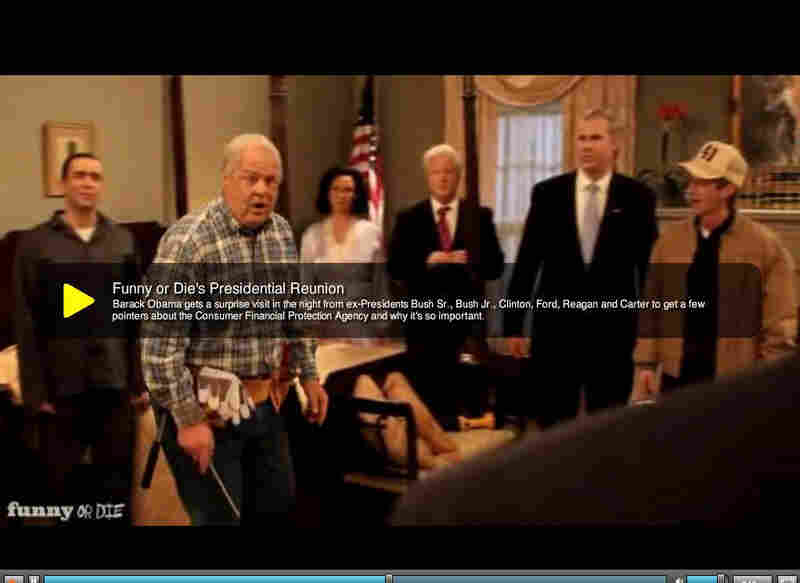 Every Saturday Night Live "president" from Gerald Ford (as pratfally played by Chevy Chase) through Barack Obama (Fred Armisen) is part of an advocacy organization's new video that aims to push the cause of "financial reform."
The occasional naughty word and several sexual references prevent us from posting it here. But with that "adult" warning in mind, here's a link to the Funny or Die webpage where it's posted. Even SNL original Dan Aykroyd (as Jimmy Carter) is part of the production.
The group behind the message is Americans for Financial Reform, a coalition of mostly liberal organizations such as ACORN, the AFL-CIO and state Public Interest Research Groups. There's more about the effort at MainStreetBrigade.org.