Judge Tells Blagojevich: Chill Out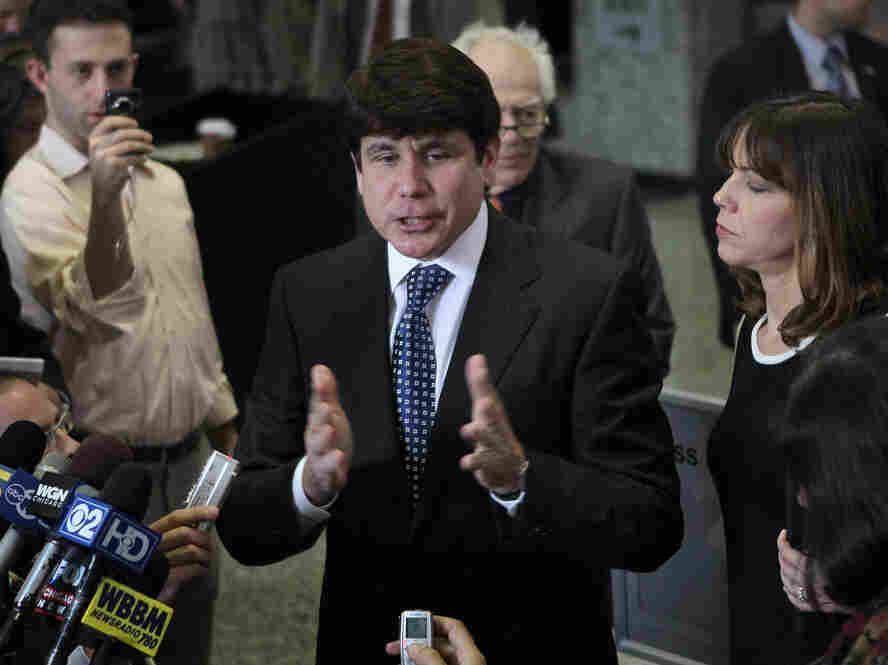 Rod Blagojevich, the antic former Illinois governor now on trial in federal court on corruption charges, was reminded Thursday that he's no longer on talk or reality TV shows where wearing your emotions on your sleeve is viewed positively.
Instead, the federal judge presiding over his corruption trial in Chicago told the voluble Blago that while he's in the judge's courtroom he will stop physically reacting to testimony and keep his opinions to himself.
Blago's lawyers may want to sue on the grounds of this being cruel and unusual punishment since the former governor seems incapable by virtue of way his brain is hardwired to abide by the judge's wishes.
Sounds like he doesn't have much of a choice, however.
The Associated Press reported:
Prosecutors complained Thursday that Blagojevich made gestures and comments the day before during testimony by his former chief of staff, Alonzo Monk - and that several jurors clearly took notice.

Monk testified that he, Blagojevich and two others allegedly concocted a scheme to make money illegally.

Judge James Zagel admonished Blagojevich to avoid making any facial or other expressions during the trial.