Minor League Starts Testing Players For Growth Hormone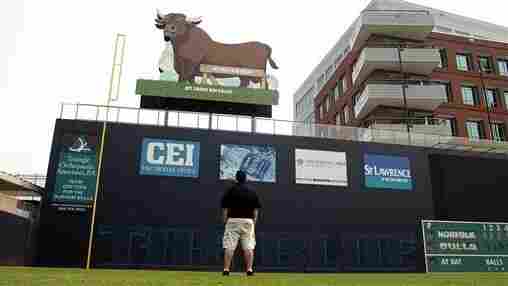 Major League Baseball's farm teams will begin immediately testing players on a random basis for the presence of human growth hormone, baseball commissioner Bud Selig announced Thursday.
The testing for the banned performance-enhancing substances would be the first by a professional sports league in the U.S.
It is an example of MLB acting where it has a free hand to since minor leaguers aren't protected by a players union like major leaguers.
An excerpt from a Major League Baseball news release:
The National Center for Drug Free Sport, the organization that currently performs all urine sample collections under the Minor League Drug Program, will perform all blood sample collections. All blood samples will be collected post-game from the non-dominant arms of randomly selected non 40-man roster players at select Minor League affiliates. Blood samples will be shipped to the Sports Medicine Research and Testing Laboratory in Salt Lake City for analysis.

"The implementation of blood testing in the Minor Leagues represents a significant step in the detection of the illegal use of human growth hormone," said Commissioner Selig. "The Minor League Program employs state of the art testing procedures and the addition of HGH testing provides an example for all of our drug policies in the future."

Major League Baseball's Minor League Drug Prevention and Treatment Program, which commenced in June, 2001 and included testing for steroids, was unilaterally implemented by Commissioner Selig. Since Minor League players are not members of the Players Association, blood testing for HGH is not a subject for collective bargaining. The Minor League program has continued to the present, with refinements in the list of prohibited substances, the number of random tests, testing procedures, and the penalties applicable for failed tests.
MLB has been tarnished in recent years by repeated revelations or accusations that some of its biggest superstars were juiced as they performed their greatest exploits.
Indeed, one of the most important records in all of sport, the home-run title, has an asterisk in the minds of many baseball fans because it is held by the retired Barry Bonds. He has repeatedly denied using illegal substances despite numerous allegations to the contrary.
Selig's move is another step towards MLB attempting to turn the page on a sorry chapter in its history. But until major leaguers have to face random testing, it will be difficult for Selig or any other commissioner to be fully persuasive that the MLB is now free of illegal drugs.