Arizona Gov. Brewer: 'I'm Sure... We Will Appeal'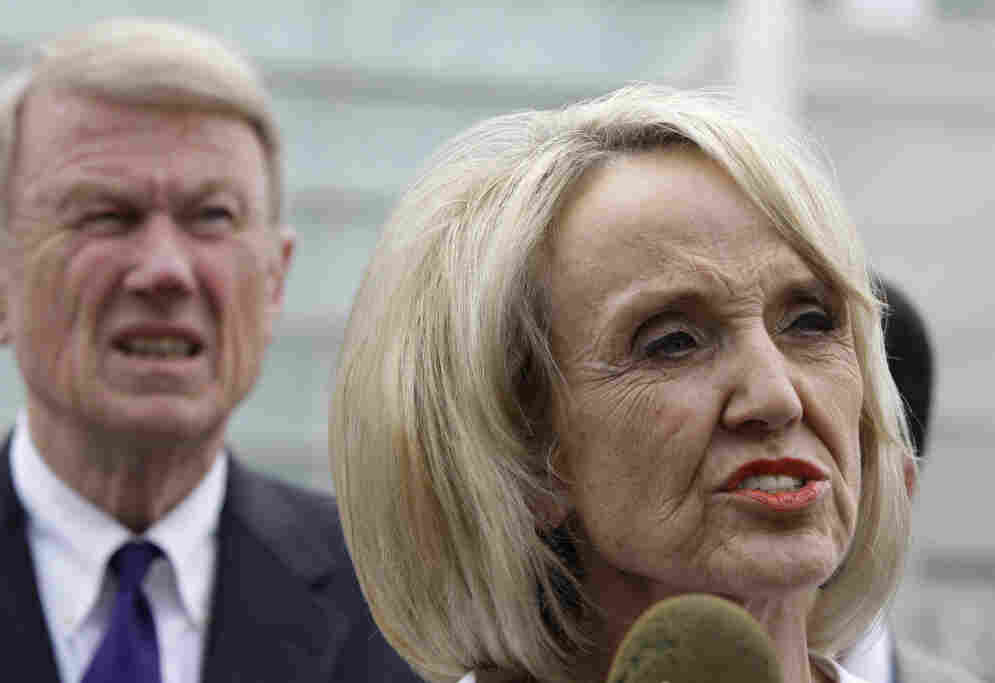 Arizona Gov. Jan Brewer is responding with equanimity, at least publicly, to the news that a federal judge has placed on hold key parts of her state's anti-illegal immigration law that was supposed to go into effect Thursday.
An Associated Press excerpt:
"It's a temporary bump in the road, we will move forward, and I'm sure that after consultation with our counsel we will appeal," Brewer told the Associated Press. "The bottom line is we've knownall along that it is The responsibility of the feds and they haven't done their job so we were going to help them do that."