Economy Slides To 2.4% 2nd Qtr Growth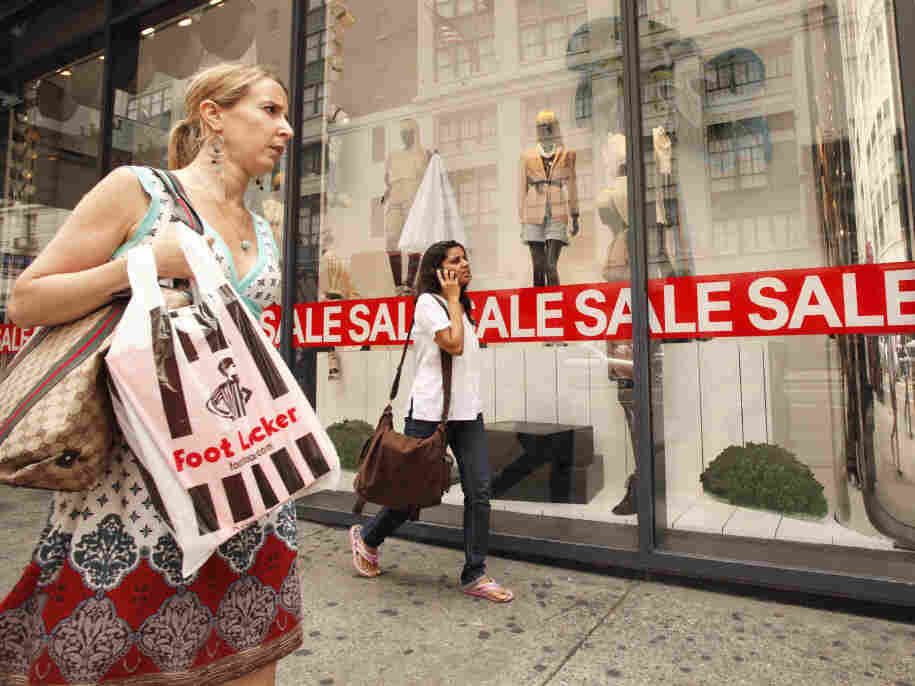 One of the big worries coming out of Friday's news that the economy grew a weak 2.4 percent in the second quarter is that the information will only pump more gloom into the negative feedback loop the economy is presently stuck in.
The news could make consumers more nervous, causing them to put off purchases.
That, in turn, could continue relatively weak demand for the products and services made and sold by companies across the U.S. economy. Which would keep them from hiring or maybe even lead to more layoffs. Which could lead to more foreclosures eventually.
Lenders, too, could become even more careful about the credit they extend, all of which would further hit GDP.
At an event in Detroit, Mich. where President Barack Obama visited a Chrysler Jeep plant to showcase the U.S. taxpayer-fueled comeback of U.S. automakers, Obama spun the 2.4 percent growth as a good sign, better than what preceded it.
... We were in the midst, when I took office, of a deep and painful recession that cost our economy about eight million jobs, eight million jobs. And took a terrible toll on communities like this one. Our economy was shrinking, about six percent per quarter.

Now this morning we learned that our economy grew by 2.4 percent in the second quarter of the year. So now that means it's now been growing again for one full year. Our economy is growing again instead of shrinking.

That's a welcome sign compared to where we were but we have to continue increasing that rate of growth and keep adding jobs so we can keep moving forward.
The president was right. It's always better to have an economy go up, not down.
But he was doing what presidents must do, especially when their party is heading into a difficult mid-term election with a stagnant economy as the backdrop. He was spinning furiously.
Others didn't have to be sanguine. Mark Thoma, a University of Oregon economist wrote on his Maximum Utility blog on cbsmoneywatch.com wrote:
A growth rate of 2.4% is not strong to be clear of the danger of losing even more ground, let alone to make up for losses that have already occurred. In order to escape the recession and make up for the lost GDP and employment, GDP growth needs to be far stronger than 2.4%. In the past when we've come out of recessions, we've grown at rates twice this or more. Until we see GDP growth rates in this range, I'd like to see rates of 5% or more, the economy will continue to employ its resources, labor in particular, at a suboptimal rate.
From the Calculated Risk blog:
If things go well, the economy will be back to pre-recession levels in the 2nd half of 2011. No wonder there is so little investment. And no wonder there is so little hiring!