Rep. Kilpatrick Vanquisher, Hansen Clarke, Has Some Story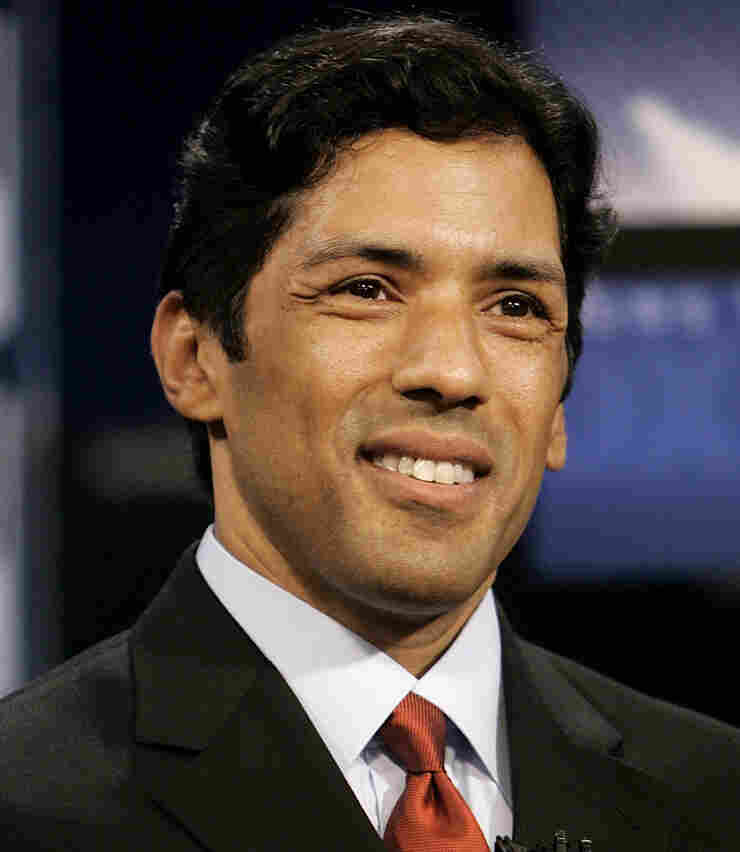 Another state senator from the Midwest with a great story and ambition appears to be Washington-bound.
His name is Hansen Clarke and he just beat Rep. Carolyn Cheeks Kilpatrick to win the Democratic nomination for Michigan's 13th congressional district. (Clarke actually had help since Kilpatrick's ethically challenged son, convicted former Detroit mayor Kwame Kilpatrick, contributed to voter repulsion for the Kilpatrick family.)
Winning the nomination is tantamount to winning the seat since it's an overwhelmingly Democratic district. Case in point: Kilpatrick won re-election over her Republican rival in 2008 with 74 percent of the vote.
If you think Barack Obama, once an Illinois state senator, has an unusual personal story, he has nothing on Clarke, 53.
An excerpt from the Smirking Chimp blog:
Personally, he is more intriguing than the average pol. For one thing, he and his wife are a rainbow coalition in themselves, people for whom there are no simple and easy boxes on the census form.

Hansen had a Muslim father from Bangladesh and a mother who grew up in the African Methodist Episcopal Church in Detroit. Hansen was raised Muslim, then converted to Roman Catholicism.

His wife, Choi Palmer-Cohen, was born in South Korea and was adopted by a Catholic mother and a Jewish father. What is she today? By day, a staffer at the Center for Continuing Legal Education in Ann Arbor. When she gets the chance, however, she's an impressive jazz singer, belting out Ella Fitzgerald tunes. Clarke is an artist himself, executing, in his spare time, hauntingly impressionistic oils.
But that isn't the half of it. A bio on Clarke's state senate web site, provides these additional details. His father died when he was eight. So Clarke, an only child, was raised by a single mother who made do on a school crossing guard's salary which, as you can imagine, wasn't much. Food stamps helped sustain them.
His bio says that a teacher identified him in the third grade as artistically gifted. His mother was able to get lessons for him through the Detroit Institute of the Arts and pay for them with a grant.
He received a scholarship from Cornell University and during his freshman year received the news that his mother died. A Detroit Free Press columnist reports that people from Clarke's Detroit neighborhood raised money for him so he could continue at Cornell.
He graduated from Cornell with a bachelors in fine arts but decided to become a lawyer instead and attended Georgetown Law School.
He eventually served as chief of staff to Rep. John Conyers, so he already knows a lot about the job he's getting into. And he has hands-on experience as a legislator, serving in Michigan's House of Representatives before the Senate.
That Clarke has large ambitions is demonstrated by a run for Detroit mayor and Michigan governor.
Again, a compelling personal story. He arguably has the background and experience to be a rising star in the Democratic Party. It will be interesting to see just how high this star rises.