Pentagon Demands WikiLeaks Return, Delete Documents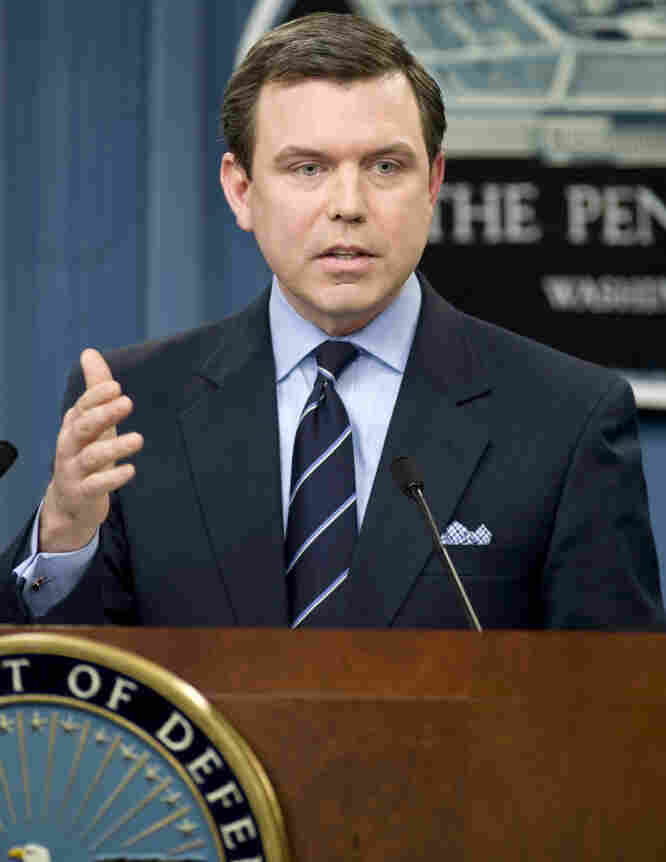 (This post has been revised since it was first posted.)
The Pentagon demanded Thursday that WikiLeaks return all documents leaked to the controversial web site.
The demand came at the start of Pentagon spokesman Geoff Morrell's daily briefing for reporters in which Morrell denied that WikiLeaks had directly asked Defense officials to help vet the remaining 15,000 unpublished Afghanistan-related documents that were leaked to the web site.
Last month, WikiLeaks posted nearly 100,000 classified documents it received through a massive leak of field reports by members of the U.S. military. Morrell asked that WikiLeaks not only return but delete the documents.
Some of the documents WikiLeaks posted to the Internet contained the names of Afghans who have helped NATO forces. Afghan President Hamid Karzai, U.S. officials and others have expressed fears that those Afghans are now at risk of Taliban reprisals.
Morrell also demanded that WikiLeaks remove from its web site a solicitation for U.S. military members leak classified information, saying the site's representation that such behavior was legal was untrue.
Army PFC Bradley Manning, an intelligence specialist, is suspected of leaking the Afghan documents. He is alleged to have released a classified combat video made in Iraq of a U.S. helicopter attack in Iraq on suspected insurgents that wound up killing two Reuters journalists and injuring children.
Morrell said:
On Monday — pardon me — Tuesday, it was reported that WikiLeaks has asked the Department of Defense for help in reviewing approximately 15,000 classified documents that WikiLeaks obtained in an unauthorized and inappropriate manner, before WikiLeaks releases those classified documents to the public.

WikiLeaks has made no such request directly to the Department of Defense.

These documents are the property of the U.S. government and contain classified and sensitive information.

The Defense Department demands that WikiLeaks return immediately to the U.S. government all versions of documents obtained directly or indirectly from the Department of Defense databases or records.

WikiLeaks's public disclosure last week of a large number of our documents has already threatened the safety of our troops, our allies and Afghan citizens who are working with us to help bring about peace and stability in that part of the world.

Public disclosure of additional Defense Department classified information can only make the damage worse.  The only acceptable course is for WikiLeaks to take steps immediately to return all versions of all of these documents to the U.S. government and permanently delete them from its website, computers and records.

A final note. WikiLeaks's webpage constitutes a brazen solicitation to U.S. government officials, including our military, to break the law.  WikiLeaks's public assertion that submitting confidential material to WikiLeaks is safe, easy and protected by law is materially false and misleading.

he Department of Defense therefore also demands that WikiLeaks discontinue any solicitation of this type.