U.S. June Trade Gap Expands To 21-Month High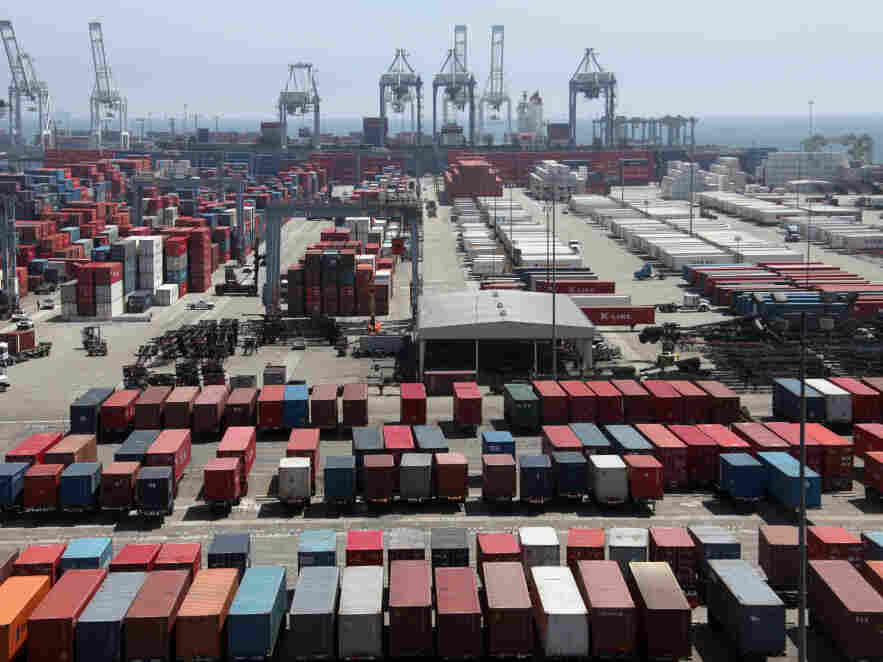 What are we to make of the news that the U.S. trade deficit widened in June to nearly the highest level in two years?
One of the week's biggest pieces of economic news was Wednesday's Commerce Department report that U.S. imports exceeded exports in June by $49.9 billion.
That number was more than $5 billion more than many economists had forecast, catching many by surprise, especially financial markets.
Furthermore, U.S. exports actually dropped 1.3 percent to $150.45 billion.
What it means in part is that President Barack Obama's goal of doubling U.S. exports is looking increasingly unrealistic; the trend is in exactly the wrong direction.
The president has repeatedly pointed to boosting exports as a way out of the U.S. present economic doldrums. But if June reflects the shape of things to come, Americans shouldn't count on exporting their way into a more robust recovery.
Since the president first stated his export goal last year, it struck some critics as overly optimistic, especially with the weakness of important trade partners, such as in Europe. June just confirms those concerns.
It also means the Chinese are likely to be on the receiving end of more jawboning from U.S. policymakers about not keeping their currency artificially low which makes their exports to the U.S. more affordable for recession-strapped U.S. consumers.
Meanwhile, it would be surprising if the situation shows much improvement in July.
China Daily reports that government officials there are reporting that Chinese exports in July rose 38.1 percent. Chinese officials point to decelerating imports due in part to government efforts to rein in a real-estate bubble there which may be reducing Chinese consumers' willingness to spend on imports.