World Stocks Mixed, US Foreclosures Up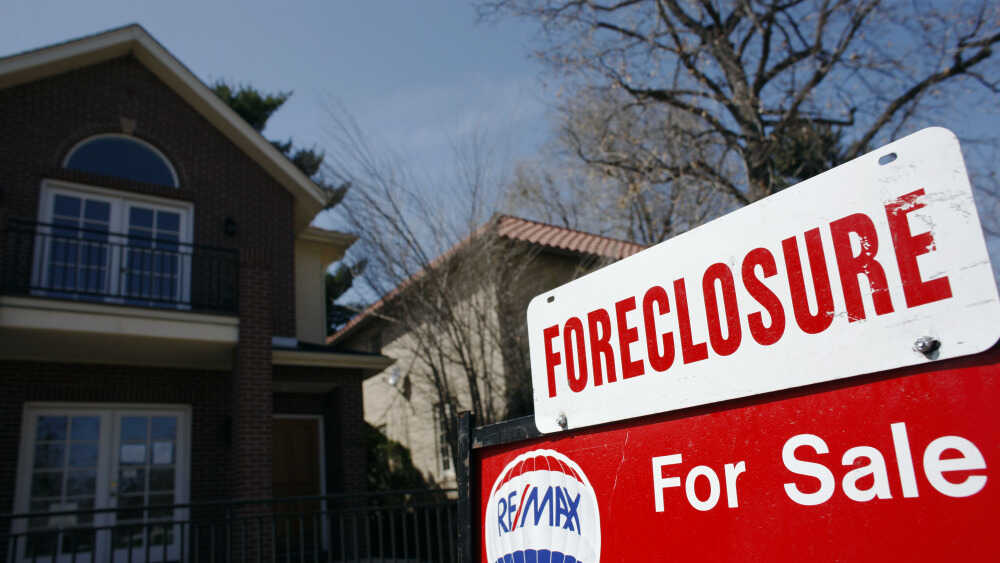 Asian markets dipped in Thursday's trading: Japan's Nikkei and Hong Kong's Hang Seng indices dropped 0.9 percent, the Shanghai Composite was off 0.7 percent and the South Korean Kospi fell 2.1 percent. It's less gloomy in Europe, where the British FTSE is off 0.1 percent, the French CAC-40 is down 0.4 percent and Germany's DAX is 0.2 lower.The action mimics yesterday's Wall Street action, where the Dow Jones Industrial Average fell 2.5 percent, after skittish traders learned the US trade deficit ballooned nearly $50 billion in June alone.
BUT WAIT, THERE'S MORE
RealtyTrac reports 325,229 properties were somewhere in the foreclosure process during July.  That's an increase of nearly four percent over June. RealtyTrac breaks it down a few ways. The July report is worse than June's but shows an improvement of 10 percent from July, 2009. That won't matter to a lot of people in Nevada, where one in 82 housing units got a foreclosure notice last month. RealtyTrac describes itself as an online marketplace for foreclosed properties.
NEXT PROP 8 RULING TODAY
U.S. District Judge Vaughn Walker releases his ruling today on whether to allow same sex couples to start getting married again or keep ceremonies on hold until a federal appellate panel weighs in. Last week he overturned the California law banning marriages of gay and lesbian couples but stayed his own decision to review additional legal challenges. Walker says he'll release today's ruling by noon, Pacific time.
ROSTENKOWSKI FUNERAL SET FOR TUESDAY
The former Illinois congressman died yesterday of lung cancer. The public wake is Monday, August 16 and the funeral will be the following day at St. Stanislaus Kostka Church in Chicago.
WAS THE NORTH KOREAN SOCCER TEAM PUNISHED?
International soccer officials are checking reports. FIFA wants to know what happened to coach Kim Jong-hun and players after North Korea lost all its World Cup matches, including the memorable 0-7 blowout to Portugal. There are unconfirmed stories that Kim's been sentenced to hard labor, that players were interrogated for hours by government officials and all were subjected to 'harsh ideological criticism'.