Now That U.S. 'Combat' Troops Have Left Iraq, Is Combat There Really Over?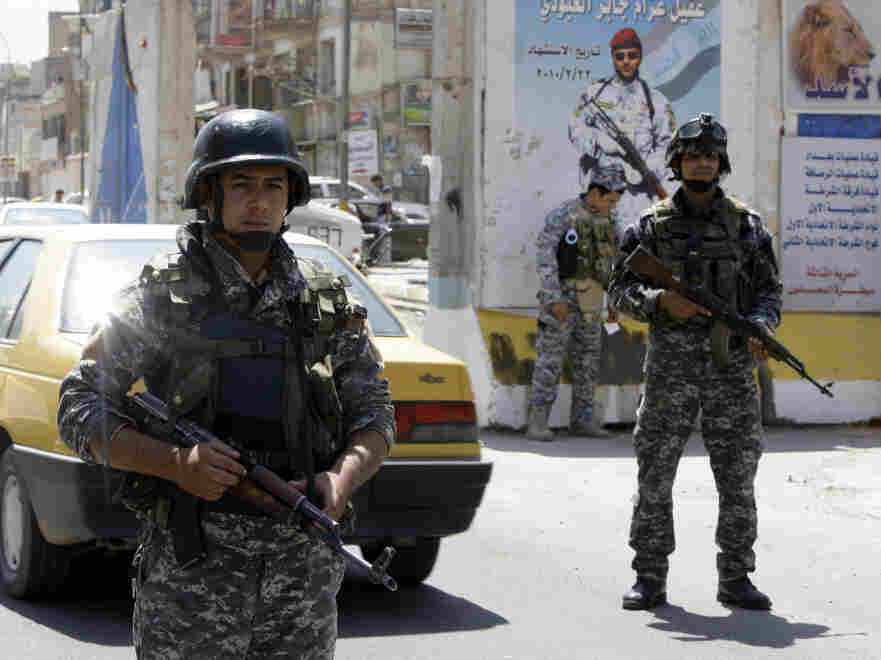 The administration may not call them combat forces, but the remaining 50,000 U.S. troops in Iraq will still need to keep their fingers on the trigger. All have the potential for deadly fighting.
It's likely that insurgent forces in Iraq will still see U.S. installations and operations as targets as long as there's an American presence in the country.
What differentiates a U.S. "combat" soldier from any other U.S. soldier in Iraq? It's a matter of definition by the military.
As the armored trucks of the U.S. Army's 4th Stryker Brigade rumbled out of Iraq this week, military officials hailed the unit as the final combat brigade to leave the country. By the end of August, the Obama administration has said it will fulfill its pledge to end the U.S. combat mission.
The White House has said the six brigades remaining in Iraq will function mainly as trainers and advisers to the Iraq security forces.  But because the Iraqi forces are still dependent on the U.S. for air support, artillery and medical assistance, American soldiers will still be part of joint operations with the Iraqis.
Thus, these "non-combat" troops could certainly see their share of combat.
In addition, the administration has said that U.S. forces will continue to carry out "counter-terrorism" missions in joint missions with Iraqi forces and about 4,500 U.S. special operations troops.
Finally, American forces will need to protect themselves at their remaining bases, and help protect the State Department and other U.S. government civilians who are expected to take a greater role in the relationship with the Iraqi government.