How Does The White House Find Families To Host The President's Backyard Chats?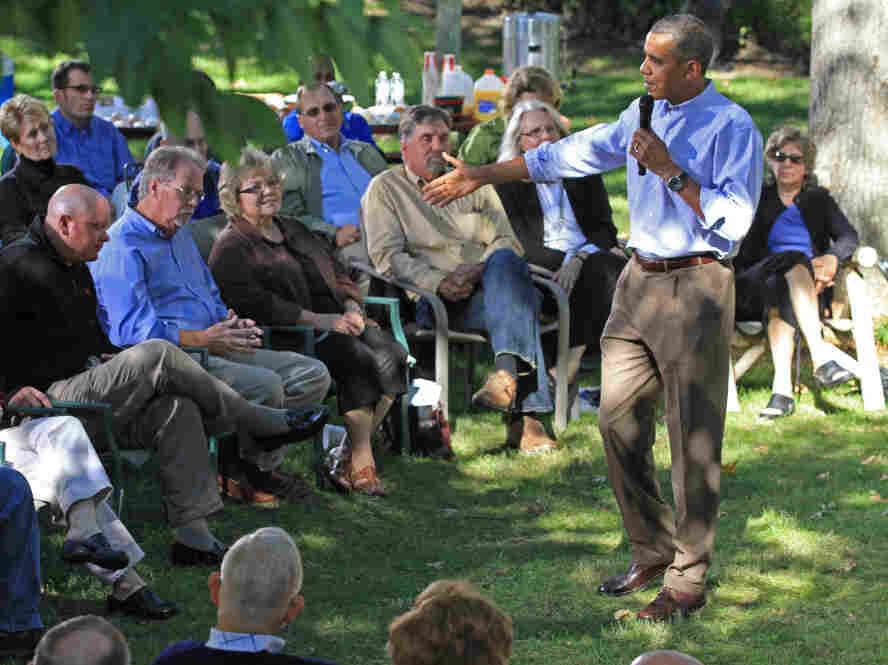 Yesterday, President Obama presided over backyard conversations in Des Moines, Iowa, and Richmond, Virginia, centering on economic issues. (To be fair, the gathering in The River City had to be moved inside, because of rain.)
Earlier this week, he did the same thing in Albuquerque, New Mexico, and Manchester, New Hampshire.
Yahoo! News looks at how the White House finds host families for these backyard forums:
It's not random. So far, the White House has chosen backyards in swing states that not only will be the chief political battleground in 2010 but also will probably play a big role in 2012, including Iowa, Ohio, New Mexico and Virginia.

According to administration officials, advance teams pick a place and then begin scouting for families, sometimes based on recommendations of Obama allies.
What's most important? Aesthetics, apparently.
Sandy Clubb, who co-hosted the Iowa event with her husband, John, said a White House staffer told her "it all came down to [her] backyard."