One Year Of Public College Can Now Cost $50,000 In California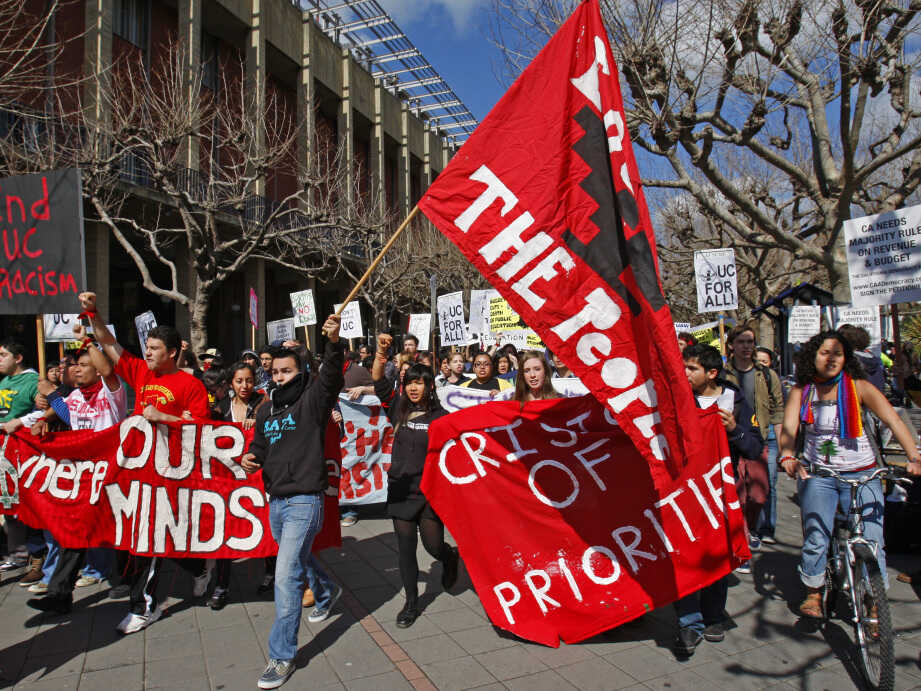 A year of college at a public university now costs more than $50,000 -- if you enroll at the University of Berkeley and don't have in-state status. Berkeley is the first public school to join the 50K club, according to College Board data analyzed by The Chronicle of Higher Education.
Still, Berkeley isn't likely to have the distinction to itself for long. Back in the 2008-2009 school year, only three schools in the nation charged more than $50,000. For 2010-2011, there are 100.
The College Board's numbers for Berkeley include around $35,000 in tuition and $15,000 for room and board (on campus). Those must be some pretty swanky dorms: If a student lives off-campus, they pay only an estimated $10,304.
If you add supplies, books and "personal expenses" -- around $1,300 each, according to The College Board -- you get a total of $53,307. The expenses seem kind of low, to me. But so does the $618 in transportation costs.
If you're wondering, "What's the most expensive school in America?" -- That would be the private Connecticut College in New London, according to the College Board's numbers on tuition and fees.
The college has the highest base tuition in America, at $43,990. Tack on room and board costs of $9,120 (on-campus), and you're looking at $53,110. But there must not be much to do in New London -- students' estimated personal expenses are just $500.
But Connecticut College doesn't stand alone. At least 59 of the more than 1,000  schools responding to the College Board's survey have base tuition-and-fees costs of $40,000 and up. And that means that depending on how swank their dorm/ off-campus condo is, many students can vie for the title of Most Expensively Educated Child in America (2010-2011).