Disgruntled 'Lone Wolf' Behind Incendiary Packagess In Maryland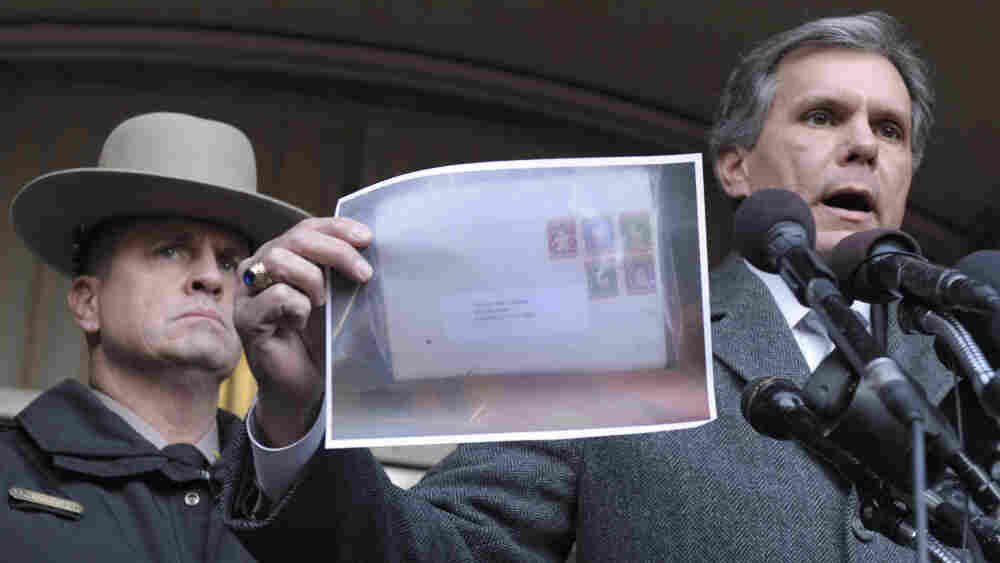 The two packages that injured two mailroom workers in Maryland contained similar notes. Gov. Martin O'Malley told the Washington Post the note came from someone who didn't "like" seeing highway signs that urge drivers to "Report Suspicious Activity."
CNN reports the note that came with the package sent to the Maryland Department of Transportation read: "Report suspicious activity. Total Bulls—t. You have created a self-fulfilling prophecy."
Attributing the information to an unnamed governmnent official, CNN says the devices "each had a small battery and an electric match," which are commonly found in gas stoves and barbecues but can also be used to light explosives.
Rep. C.A. Dutch Ruppersberger (D-Md.) told the Washington Post that the return address on one of the packages was of a Washington, D.C. parking garage. The paper adds:
Ruppersberger, a member of the House Intelligence Committee who was briefed on the mailings, said there were no apparent links to terrorist organizations.

"I believe this is what we call in intelligence a lone wolf situation, involving an individual who for whatever reason was upset with state government," Ruppersberger said.
The packages shutdown two Maryland government buildings, yesterday. The two employees injured suffered slight burns on their fingers.