Loughner's Parents Said To Be 'Devastated'; Very Private
The parents of the suspect in Saturday's Arizona shooting rampage are "hurting real bad. ... They are devastated," a neighbor, Wayne Smith, told reporters Monday, according to The Wall Street Journal.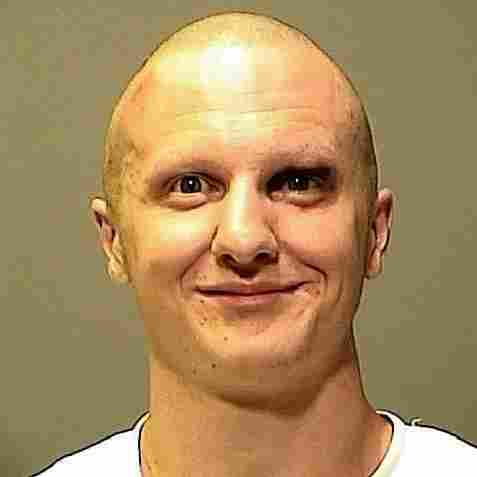 Some details are beginning to come out about Randy and Amy Loughner, parents of the 22-year-old Tucson man who has been charged in the attack that left six people dead and 14 wounded — including the person who police say was the gunman's primary target, Rep. Gabrielle Giffords (D-AZ).
ABC News says a "portrait of isolation" emerges in conversations about the Loughners with their neighbors, who "painted a picture of a single-child home that was intensely private and increasingly insular and standoffish as Jared Loughner grew older."
The parents "want to know, where did they fail?," Smith said, KPHO-TV reports. The station also writes that "Smith added that Loughner's mom has been in bed, crying non-stop since Saturday."
According to the Los Angeles Times, "Smith said the family is intensely private. 'The best way I can describe it, they're like a mountain man,' he said. 'They want to be alone'."
"They liked their privacy,"  George Gayan, another neighbor, told the Journal. Sometimes, "I didn't see him for three or four days."
According to those reports, Randy Loughner may issue a statement today.
Update at noon ET: Jeannette Halton-Tiggs writes on The Daily Beast about what it's like to be the "mother of a monster." Her son murdered a Cleveland police officer and is serving a life sentence for his crime.
"I'm pretty sure I know what Loughner's family is going though. The guilt, the shame, the sense of despair," she writes. Halton-Tiggs had no tears for her son when he was sentenced, she says. She was "just cried out" and did not want to be disrespectful to the memory of the police officer who was "killed in such a shocking, brutal, and heinous manner." Her essay is also a plea for understanding about the mentally ill.