Survey Says We R Rude; How About U?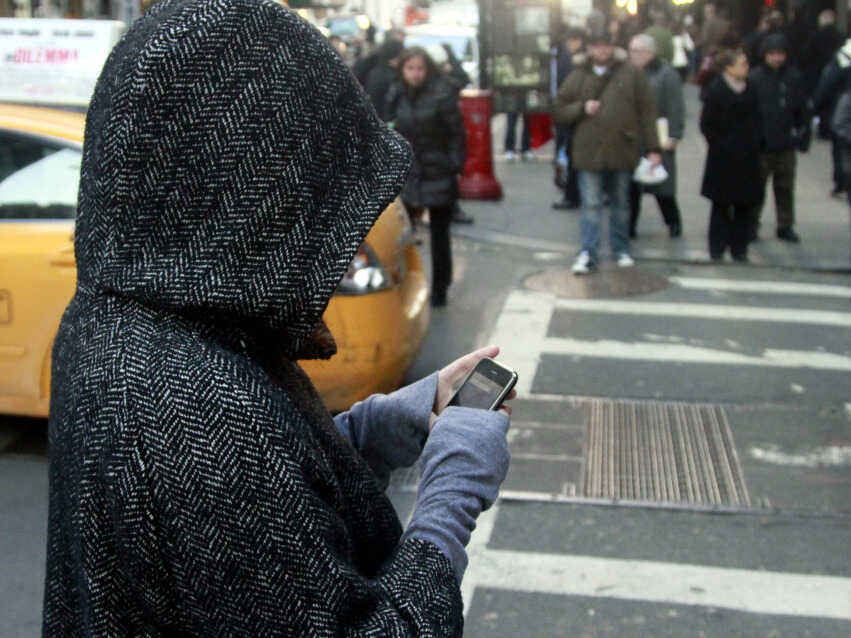 There's at least one thing nearly all Americans can agree on:
We're getting increasingly rude in the ways we use cellphones, laptops, e-readers, tablets and other mobile technology.
At least that's what a new national survey commissioned by Intel concludes.
Among its findings:
-- 91 percent of the 2,000 people surveyed said they have seen someone use a mobile device somewhere they shouldn't, such as when behind the wheel of a car or in a movie theater.
-- 75 percent agreed with the premise that "mobile manners" are getting worse. Too many folks taking phone calls and texting when they should be focusing on other things, like talking to the person they're with.
Now, please be honest:
Update at 2:40 p.m. These stories from commenter Jim West (in the thread below) are worth spotlighting. He wrote:
I'm not making any of this up. At funerals I've seen

- A pallbearer pull out his phone when it rang as he was carrying the casket from the hearse to the grave. And he talked on it the entire way, only hanging up when he laid the casket down.

- A woman pull out her phone during a funeral service and make a call, saying the service was running long and she would be late.

- A woman didn't silence her phone before a funeral and when it went off during the middle of the proceedings it took her a good 30 seconds to find it, and then she answered it and assured her caller that she would call back.

So yeah, people aren't just rude, they're disrespectful.