Psst! Heard About The Missing Cobra At The Bronx Zoo?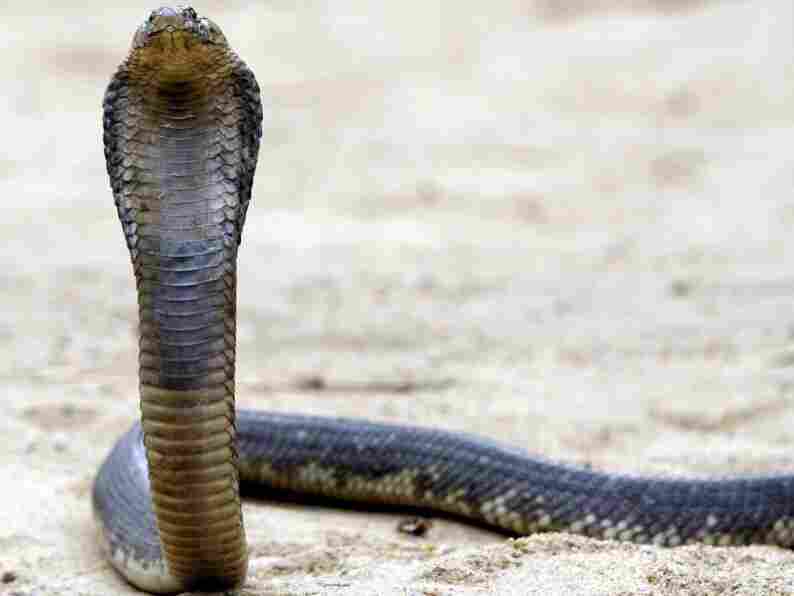 Salah Malkawi/Getty Images
Here's a waiting game we're not eager to be a part of:
At the Bronx Zoo, "staffers were waiting Sunday for an escaped, poisonous Egyptian cobra to get hungry enough to come out of hiding." (The Daily News.) They think it's still in an area protected from the public.
"The 20-inch-long snake, dubbed Cobra-dini, escaped from its enclosure at the Reptile House on Saturday and hasn't been seen since. The exhibit remained closed yesterday.

" 'We are confident that the snake is secure within the Reptile House,' Director Jim Breheny said. 'When the snake gets hungry or thirsty, it will start to move around the building. Once that happens, it will be our best opportunity to recover it.' "