GE Unveils Plans To Build Largest Solar Panel Factory In U.S.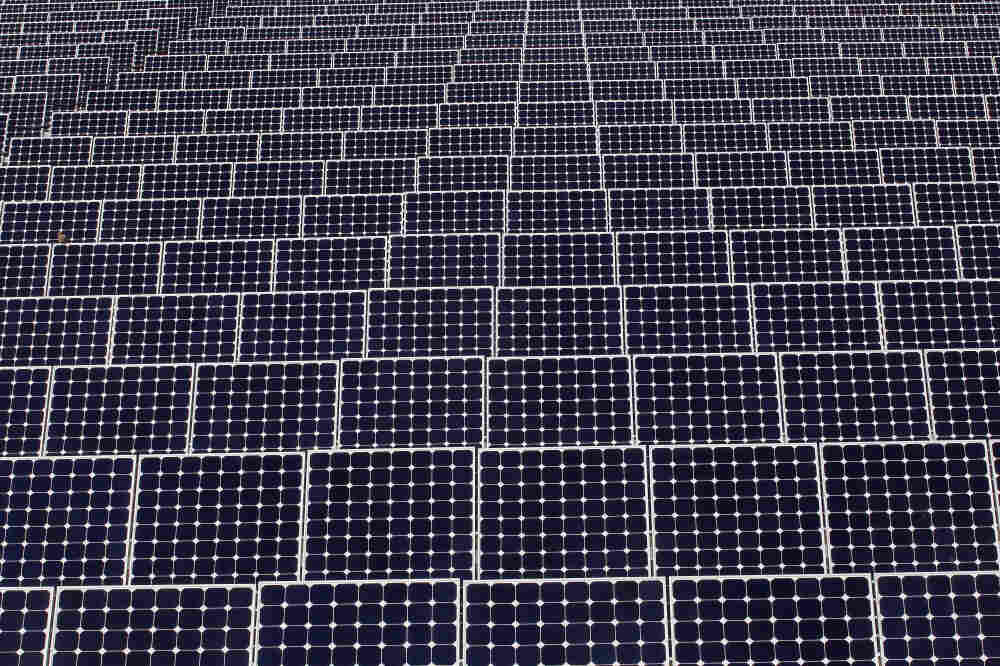 General Electric is planning to open the nation's largest solar panel factory by the year 2013. Dow Jones reports:
"We're looking to make solar look like [GE's wind business] over the next five years," said Victor Abate, vice president of GE's renewable energy division.

GE, based in Fairfield, Conn., will pick a site for the factory within the next three months or so, Abate said in an interview.

The plant will employ 400 people when it opens in 2013 and produce thin-film solar panels sufficient to generate 400 megawatts of electricity annually, or enough to power 80,000 homes a year.
The venture will cost GE $600 million, reports Forbes. But that includes the acquisition of PrimeStar Solar of Arvada Colo. Forbes reports GE plans to produce panels made from thin layers of cadmium telluride, which would put GE in head-to-head competition with First Solar Inc., the largest maker of that kind of solar panels:
The attraction of cadmium telluride thin-film solar is its lower cost. It does not use any silicon. First Solar's production costs are around 80 cents a watt; traditional silicon solar panels are being produced by Chinese manufacturer for about $1.20 a watt. GE's Abate wouldn't say what the company's production cost goal will be. He does expect the efficiency of its solar panels to be even higher than 12.8% by the time the factory opens in 2013, noting that as efficiencies increase, systemwide costs drop.
The Wall Street Journal reports the move is just the start of heavy investments in solar technology by the big corporate players:
"There's no way to not look at this as a severe competitive threat," said Aaron Chew, an analyst at Hapoalim Securities in New York.

Several large Korean companies — Samsung, Hyundai Heavy Industries, LG Display, and LG Electronics — have also indicated they plan to invest in solar.

"The big boys are entering the space and it doesn't bode well for the smaller players," Chew said.

First Solar shares dropped $2.94, or 2 percent, to $147.66 in midday trading. GE shares slipped 24 cents to $20.32.
GE has not decided where the factory will be based.