Lowe's Store Employees Save Themselves, Customers From Tornado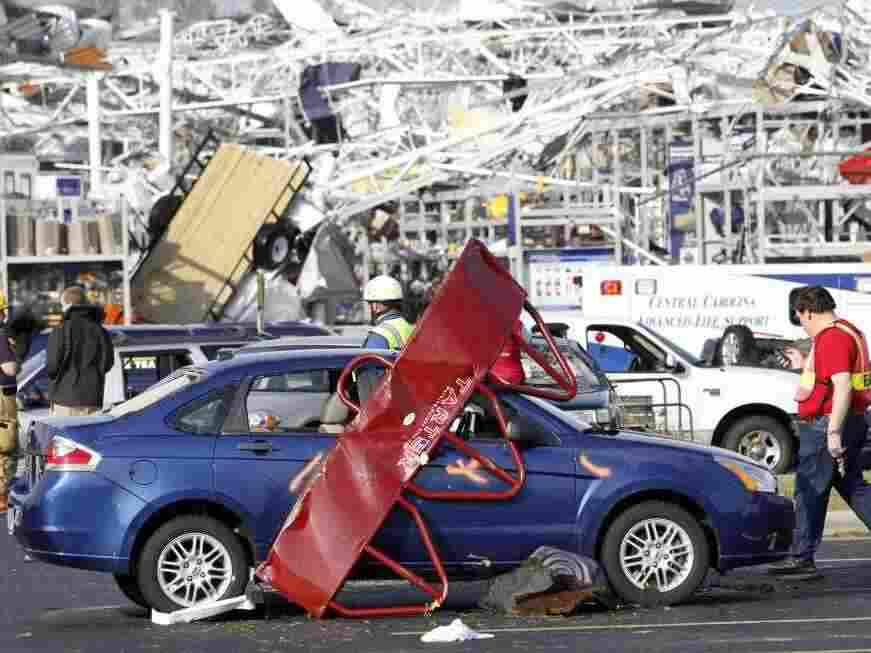 More on those tornadoes that hit the south over the weekend, killing at least 45 people.
The bright spot in the tragedy is the 100 or so customers and employees in a Lowe's Home Improvement store in Sanford, N.C., who managed to save themselves through quick thinking.
Sanford police say it was store manager Michael Hollowell who heard the severe weather warnings earlier in the day and kept vigilant. When he saw a tornado across the street, Hollowell used the store's PA system to issue instructions for customers and employees to go to the back of the store. That area was clear of shelves stacked high with inventory that could come crashing down when the tornado hit. It was also reinforced with joined concrete walls, according to Raleigh's WRAL.
Customers and employees were packed shoulder-to-shoulder in the back of the store as the storm hit and the roof suddenly peeled off:
For some employees, the noise as the steel roof tore off resonates days later.

"It's like a bad dream still this morning," one employee said. "You come back this morning, and it really happened."
But no one in the store was killed or seriously hurt.
Hollowell insists that he's not a hero. "One person didn't save all those lives, " he said. "It was a team effort."