Scientists Say TSA Has Not Proved Safety Of Its Scanners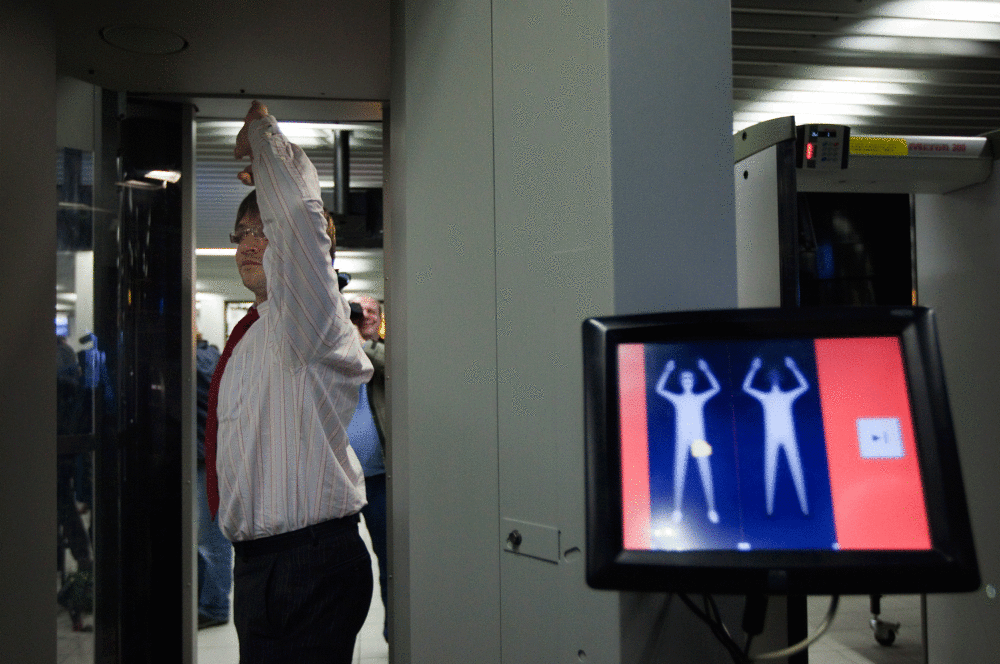 For some time now, the Transportation Security Administration has said its full-body X-ray scanners are safe. But a group of scientists with expertise in imaging and cancer say the evidence provided by the maker and the government is unconvincing. The scientists sent a letter to John Holdren, the White House's science adviser, that also questions why the machines haven't been made available for independent analysis.
.. The letter to the White House science adviser, signed by five professors at University of California, San Francisco, and one at Arizona State University, points out several flaws in the tests. Studies published in scientific journals in the last few months have also cast doubt on the radiation dose and the machines' ability to find explosives.

A number of scientists, including some who believe the radiation is trivial, say more testing should be done given the government's plans to put millions of passengers through the machines. And they have been disturbed by the TSA's reluctance to do so.

"There's no real data on these machines, and in fact, the best guess of the dose is much, much higher than certainly what the public thinks," said John Sedat, a professor emeritus in biochemistry and biophysics at UCSF and the primary author of the letter.
In the letter, the scientists point out that while the radiation dose rate is indeed low for the Backscatter machines, they are "very high, comparable to dose rates in CT machines."
Rapiscan Systems Inc., which manufactures a great deal of the machines used at U.S. airports, told the Los Angeles Times last year that the machines were as safe as eating a banana.
"The amount of exposure received by people going through the scanner is roughly equivalent to the amount you would get from two minutes in the airplane or eating half a banana," Peter Kant, executive vice president of Rapiscan, told the Times. "Bananas have potassium in them and that potassium is slightly radioactive."
Update at 4:13 p.m. ET: Back in May of last year, NPR's Richard Knox talked to some of these same scientists, who had many of the same questions they are asking the White House in their new letter. One of the scientists also expressed concerned that about five percent of the population is especially sensitive to radiation. The problem is, he said, we don't know who those people are.