More Midwest Tornadoes; Missing Serbian War Criminal Reportedly Arrested
The National Weather Service says there's a moderate risk of severe thunderstorms in Midwestern states tonight, as people pick up from tornadoes and storm damage in several regions, most recently, southern Indiana. The Indianapolis Star reports at least a tornado hurt a dozen people and caused damage near Bedford, south of Bloomington.
Missouri officials say the tornado death toll in Joplin is 125. Search teams are now using cadaver dogs to comb the rubble. The AP reports city officials will publicize a list of missing Joplin people today.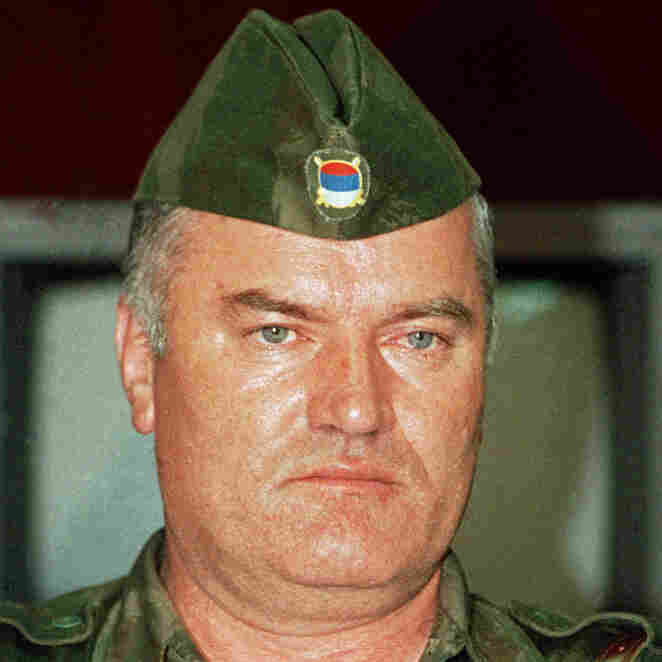 Reports from Serbia say a man thought to be Yugoslavian war crime suspect Ratko Mladic has been arrested in Serbia. He's sought by the UN war crimes tribunal for genocide charges committed during the Bosnian War, according to Reuters.
President Obama arrived in France today for a Group of Eight summit meeting. The AP says his first discussion topic will be the popular revolutions in Tunisia and Egypt. Obama will meet privately with Russian President Dmitry Medvedev, French President Nicolas Sarkozy and Japanese Prime Minister Naoto Kan.
It took them six hours and 19 innings to do it, but the Philadelphia Phillies outlasted the Cincinnati Reds last night and beat them 5-4. It's major league baseball's longest game so far this season. Reuters notes the Phillies were running out of relief pitchers, so they tapped second baseman Wilson Valdez in the top of the 19th to take the mound and help wrap up the game.