Yes You Were Wielding A Weasel, Cops Tell Suspect
Peter Trimming/via Flicker
Heard the one about the guy who assaulted his ex-girlfriend's boyfriend while wielding what he insisted was a marten — NOT a weasel?
It's become a hot story across the nation because the victim supposedly asked "why are you carrying a weasel?" To which the suspect replied, "it's not a weasel, it's a marten," and then allegedly punched the guy in the nose (with his hand, not the weasel ... err, mink).
Well, now the cops say the suspect actually was carrying a weasel — albeit one with some panache.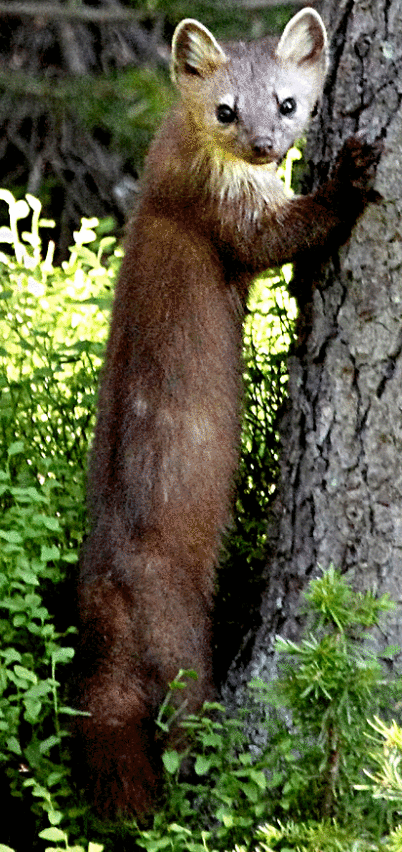 First off, as KXRO Newsradio ("The Harbor's Choice for News, Sports and Weather) reports from Hoquiam, Wash.:
"The 33-year-old suspect in an assault that made national news by holding a dead marten while striking a man in the face is no naturalist. Hoquiam Police Chief Jeff Myers says the weasel-like animal the man was holding during Monday night's assault was actually a mink, also a member of the weasel family."
It seems, though, that even if the alleged assailant had a marten he still could have been accused of assault with a deadly weasel.
According to this entry at the National Wildlife Federation's website:
"You may encounter mink almost anywhere in North America — only the southwestern deserts and high Arctic tundra lack them. These members of the weasel family — which also includes otters, martens, skunks, fishers, wolverines and badgers — are seldom far from water."
We'll watch to see if the suspect weasels out of this one.
Meanwhile, if you think someone's going to be coming at you with a dead marten or mink, here is a printable field guide to help tell the difference, courtesy of the Smithsonian National Museum of Natural History. Just click on "Field Guide":