Army Shelves Beret As Official Headgear Of Combat Uniform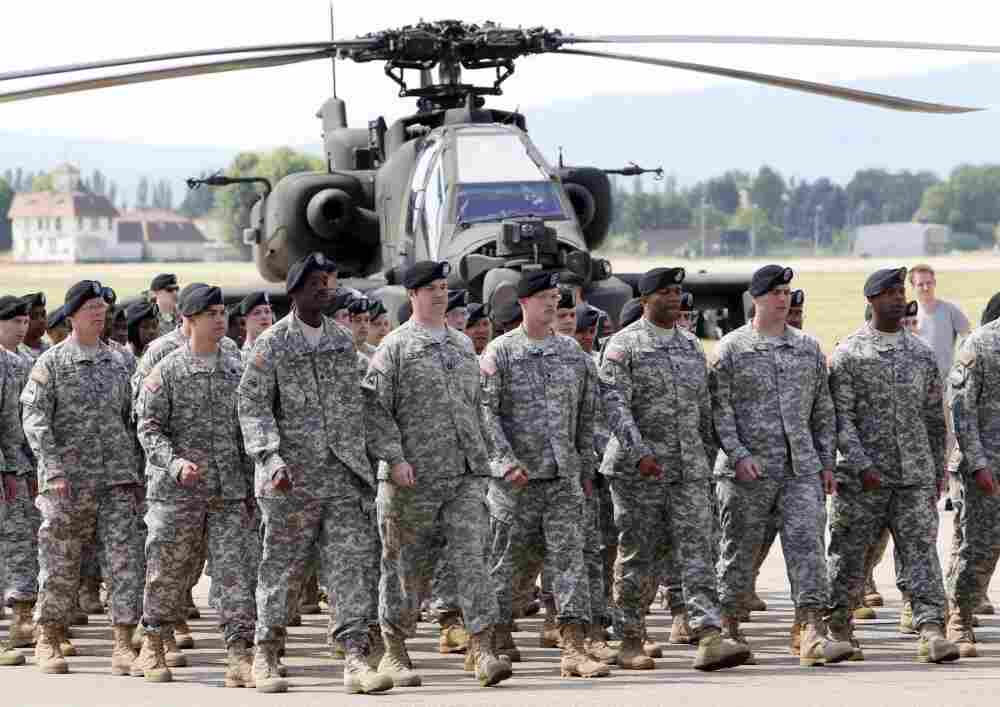 Since 2001, the black beret has been the official headgear for the Army Combat Uniform. At the time, the Army chose the beret because it said it represented excellence in some of its specialty units. In its 2001 announcement, the Army said it was extending the use of the beret to whole Army as a symbol of a force in the midst of transforming itself into a more nimble military institution.
But the beret was never popular among soldiers, so, the Army Times reports, beginning today patrol caps will again become the official headgear for the Army Combat Uniform.
Army Times reports:
"... Soldiers during the past decade have bemoaned the beret, which takes two hands to put on and can't be carried in a pocket. Unlike the patrol cap, which has ventilated sun protection, the beret isn't even included on the deployment packing list.

"Most soldiers in Chandler's surveys didn't oppose wearing the beret with the service uniform but were adamant that its days with the ACU come to an end."
The Times reports that specialty units — like The Green Berets — will continue wearing the same headgear. If you have more interest in berets, the Army site has a page dedicated to beret history. One bit from there: The black beret was first approved for wear in 1975 for the Ranger Regiment.
Update at 2:11 p.m. ET. Patrol Caps:
Some of you in the comments have asked what a patrol cap look likes. It's a more angular and squared version of a baseball cap. Here's a picture: