With Pecans In Hot Demand, Their Price Has Jumped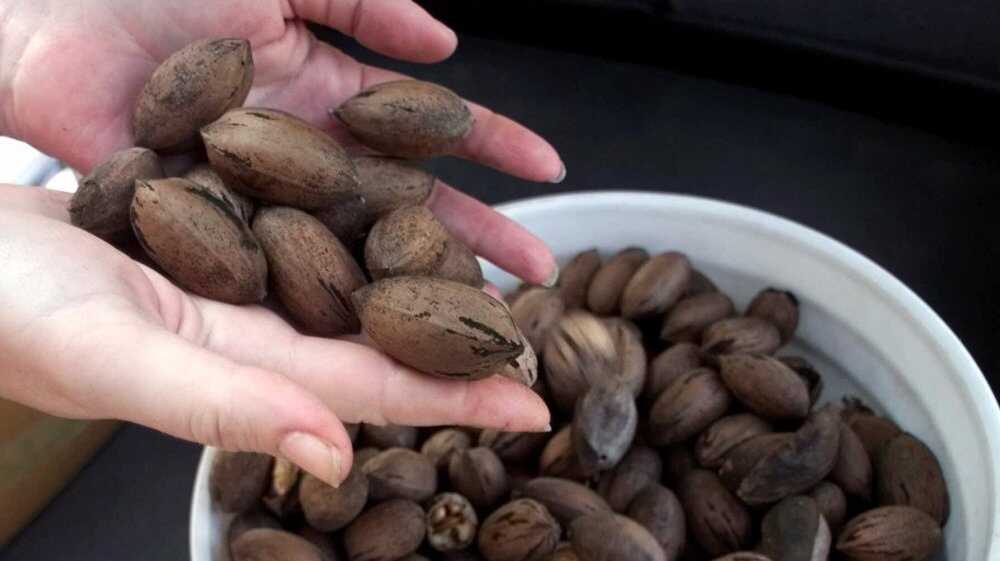 From CNN, here's a curious bit of news that might affect the price of that Thanksgiving pecan pie you eat this year:
Pecan prices are expected to hit $11 per pound or more this year in supermarkets, according to Jeff Worn, vice president of South Georgia Pecan Company. That's up 22% from 2010. And prices have soared 57% percent since 2009, when pecans retailed for $7 per pound, Worn explained.
Why the hike? Our public radio partners in Dallas' KERA spoke to Blair Krebs, of the Texas Pecan Growers Association, who pinned the blame on two things: A drought in Texas has cut pecan production enormously and the Chinese have fallen in love with nut and now buy about one-fourth of the United States' pecan crop.
Now, pecan trees are strong. They survive extreme conditions but the Texas drought has been severe. The Dallas Observer reports that Texas pecan trees have taken a beating and they'll produce 40 million pounds of pecans this year. That's 30 million pounds less than the 2010 crop.
Still, the Observer takes the long view. While it may be hard to find a Texas pecan pie, they write, pecan pie will be found. They conclude:
So: Drought or China, Texas pecans are harder to find and will cost a bit more, but again, we reiterate. There will be pie.

There will be pie.
Update at 7:34 p.m. ET. Pecans In China:
Back in July, Josephine Bennett from Georgia Public Radio explored the excitement about pecans in China.