Dozens Of Beluga Whales Trapped By Bering Sea Ice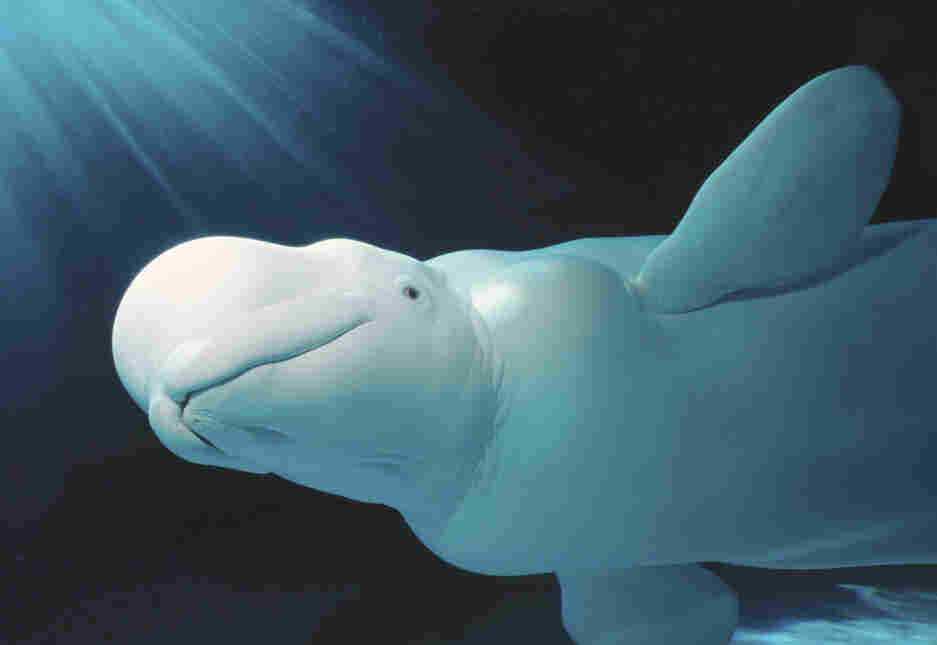 Keith Pamper/ASSOCIATED PRESS
Russian officials say more than 100 beluga whales are boxed in by ice floes in the Bering Sea and could perish if they don't escape. Belugas are white whales that favor frigid northern waters. But, as the Moscow Times reports, the polar ice is advancing and the whales don't have much food. They could run out of places to surface for air or they might be caught by predators.
Provincial officials in Chukotka, where the pod is trapped, asked Russia's Transportation and Emergency agencies for help to free the animals. An icebreaker is now headed to the region on the Bering Sea coast. Seas are rough and it could take two days for the vessel to arrive.
Although the beluga is often described as 'endangered', it hasn't yet made the official 'threat' list of the International Union for the Conservation of Nature.
Still, the trapped whales could generate interest from Russian president Vladimir Putin: in 2009, Time notes the Russian leader donned a wetsuit to help scientists attach a transmitter to a beluga whale in an experiment. He's even got the snaps to prove it.