In Congress, No One's Blinked Yet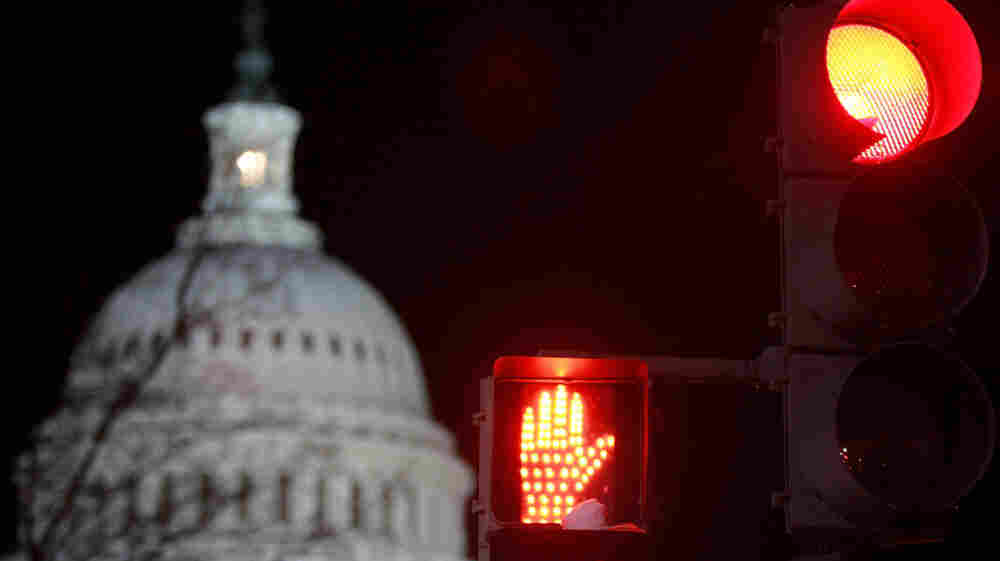 Before we called it a night, we wanted to bring you up to speed on the latest game of chicken being played in Congress. If Congress fails to come to an agreement by year's end, about 2 million people could see an end to their long term unemployment benefits and 160 million American workers could see their taxes rise by 2-percentage points.
Yesterday, the House rejected a 2-month extension passed in uncommon bi-partisan fashion by the Senate and left the stage set for another dramatic, partisan showdown. Basically two scenarios have emerged: The one favored by the President and Democrats in which the House just votes on the Senate version of the bill. And the other, favored by House Republicans, in which the Senate is called back into session and a bi-cameral delegation irons out a year-long extension.
Where do we stand today? Neither side is blinking and neither side is showing signs of budging. As Politico puts it:
Now, Congress stands where it has at several other critical moments this year when the government was in crisis — stuck in absolute gridlock while the American people turn on its members with record disapproval ratings.
Here are some of today's highlights:
-- On Twitter, the White House has launched a PR offensive asking people to tweet what that extra $40 guaranteed by the payroll tax cut means to them. Among the responses, this from @mrskelligurl:
"@whitehouse #40dollars gets me one week of daycare so that I can complete my degree,3 days of my husbands gas fund (work"
-- President Obama spoke to Speaker John Boehner, a Republican from Ohio, and to Senate Majority Leader Harry Reid, a Democrat from Nevada. According to a White House readout of the conversations, Obama "applauded" Reid for the bi-partisan agreement passed in the Senate and told Boehner the only way forward was to pass the Senate version of the bill.
-- The Washington Post reports that pressure is mounting on the House GOP, even from its own corner. The Post reports:
"The conservative Wall Street Journal editorial board Wednesday morning issued a withering critique of congressional Republicans' handling of the tax fight, saying that they 'have thoroughly botched the politics' of the issue and have 'achieved the small miracle of letting Mr. Obama position himself as an election-year tax cutter.' The editorial argued that at this point, 'Republicans would do best to cut their losses and find a way to extend the payroll holiday quickly.'"
-- The Hill reports that after yesterday's vote "rank-and-file lawmakers headed back to their districts."
-- Politico reports that Republican presidential candidate and frontrunner Newt Gingrich sided with Obama and the Senate on this one:
"'Incumbent presidents have enormous advantages. And I think what Republicans ought to do is what's right for America. They ought to do it calmly and pleasantly and happily,' Mr. Gingrich said when asked about the clash between President Barack Obama and House Republicans over extension of the payroll tax cut."
-- And if you're up for some drama, the White House still has its countdown clock at the top of its webpage.